Hi there!
Edit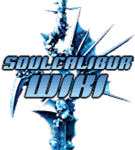 Welcome to Soulcalibur wiki, and thank you for your contributions! There's a lot to do around here, so I hope you'll stay with us and make many more improvements.
Recent changes is a great first stop, because you can see what pages other people have been editing, and where you can help.
Questions? You can ask at the Help desk or on the "discussion" page associated with each article, or post a message on my talk page!
Need help? The Community Portal has an outline of the site, and pages to help you learn how to edit.
Please sign in every time you edit, so that we can recognise you!
I'm really happy to have you here, and look forward to contributing with you!
Siegfriedschtauffen 15:39, 14 June 2008 (UTC)
Protected Page
Edit
Nightmare76 Reply?
Friday, 22 May 2015
Just wanted to let you know the reason I added protection to the main page was because an unregistered user was messing with it a lot placing spam on there, so I made it only capable of being edited by registered users. I also blocked the unregistered user responsible for it.
Questions
Edit
Nightmare76 Reply?
Friday, 22 May 2015
First off all, I agree with you about all the issues with wikia. I have a hard time reading the articles due to them being smashed up by all the adds and the new skin. My only questions are that if we make the switch, will everything about the wiki change? EG: Will we still be able to post fanon articles and the like. Also, will we still be admins or not? Either way, I'll do my best to help out moving the articles over and whatnot if Sieg decides to make the move. Another plus would be if the move required user to be registered to edit articles. I've had to remove obscenities from several articles for the last few weeks.
Nightmare76
22:36, December 2, 2010 (UTC)
Changing the site
Edit
SiegfriedSchtauffen TALK
OK... Sorry that I've been so inactive recently - basically, I'm working a really tough degree and holding down three jobs part-time to keep afloat.... I get my student bursary in January - I could sort out hosting and the like then (buy a new domain)... and I'm sure that we could fix up our own Wiki using the MediaWiki software. It might also allow us to change our focus slightly and lose some of the crazier fanfics. We could also have proper sections for fan-art and the like... I have a couple of ideas that a new site could have... Ericard - are you any good with HTML and CSS? I don't know how to use Photoshop, and if we set up a new site, it could take a couple of weeks to sort out new skins and stuff...

Changing the site would allow us a greater degree of freedom, but I'd have to place a tasteful amount of (relevant) ads on the site to keep afloat, if that's OK with you guys?

BTW, my email address is battlescar [at] live.co.uk - so if you want to talk via email, that would be awesome :D
| | |
| --- | --- |
| | |
Oh Mario Gimme a holler?
True we will need ads to keep it afloat, but we can make sure that thy don't get out-of-hand like Wikia does. But I have faith that we can run a site. What kind of skin would we use for the new wiki anyway? I'm a fan of the mono-types. I think they're a little easier to work with. --Myth 17:08, December 10, 2010 (UTC)
Nightmare76
19:02, January 2, 2011 (UTC)
ERICARD Anything else?

The Legendary Hwang Seong-gyeong!

Nightmare76, sorry for the late reply. But yeah, stealing people's ideas is actually illegal for this fanon wiki. Therefore the rules already been set and every fanon users are recommendedly to following the rules before create their own fanon characters story. So, it will be the best if we can gave them some yellow cards for not obeying the rules.User_talk:Ericard 08:49, January 4, 2011 (UTC)

User_talk:Ericard 02:55, January 20, 2011 (UTC)
I've update the fanon rules hope you may correct it.User_talk:Ericard 03:24, January 20, 2011 (UTC)
About Add Slider in Mainpage.
Edit
Highwayman, I was considering about adding "Main Page Slider" into Soulcalibur main page to get more Soulcalibur knowing from other wiki site, and from other wiki site knows about Soulcalibur existence. So, I will merge "Tekken wiki" and "Street Fighter X Tekken wiki" together in the mainpage. So, I will add the three site with the same preview about Main Page Slider. So, I would want to ask permission from you if you agrees. User_talk:Ericard 10:18, February 10, 2011 (UTC)
Samples are here: http://streetfighterxtekken.wikia.com/wiki/Street_Fighter_X_Tekken_Wiki
User_talk:Ericard 12:54, February 10, 2011 (UTC)
SMS1996 - Wanna talk?
I guess I've been gone for too long, a lot seemed to have happened. My apologies.
I am the admin in Street Fighter X Tekken, and it seems there is no admin in tekken wiki. So, if you think it is a great idea, I'll add if you allowed me to.. but I've update the page. I hope you like it:
http://soulcalibur.wikia.com/wiki/Soulcalibur_Wiki
User_talk:Ericard 15:17, February 10, 2011 (UTC)
There are two different choices that you can change the template at the main page anytime. So you can choose one of the template in Slider or Slider2 for the main page.User_talk:Ericard 15:50, February 10, 2011 (UTC)
You are right. But this wiki owned the soul series. However, we need to inform Sieg and talk about other SC wiki's.User_talk:Ericard 16:43, February 10, 2011 (UTC)
SMS1996 - Wanna talk?
It still seems I've been gone for too long though. And every time I said I'm back, I disappear shortly after. And I'm actually surprised I still hold my admin status. On other sites if you're inactive enough, you'll lose whatever position you hold (Like say Moderator or Admin).
I think that I found a person who works with Namco department, it's User:Weshookhands.
User_talk:Ericard 17:55, February 12, 2011 (UTC)
By the way, you said that you gonna change into monobook, I think it is a bad idea. If you change it, most of the page will ruined...User_talk:Ericard 08:24, February 13, 2011 (UTC)
I've update the main page, with old logo appears.User_talk:Ericard 12:51, February 16, 2011 (UTC)
SMS1996 - Wanna talk?
I'm getting pretty lazy myself, so we'll need to pick up the slack a bit. Even if it is just a teeny weeny bit. By the way, I've uploaded a couple of videos to our Youtube channel, which are videos of different Story Modes on Hard. But I'll be needing help with that particular series of videos because I am not good with any other characters outside my small circle. So I'm hoping some of you guys can help out.
I got three questions
Edit
1) How did my fan game violated the Rules of Fanon according to my game? Can I repost my past fan game? ---- MaxfireXSA 11:48 May 19, 2011 (UTC)
2) Why did you deleted my Soul Calibur V fan game before Soul Calibur V was confirmed? ----MaxfireXSA 11:48 May 19, 2011 (UTC)
3) You're not going to delete my fan characters that I made, would you? And did you think it is a great idea to have Soul Moves, Tag-Team Mode, Fate of the Chosen, Weapon Creation, and tutorial mode from Soul Calibur III into a real game Soul Calibur V? ---- MaxfireXSA 11:48 May 19, 2011 (UTC)
Please forgive my friend he didnt do anything wrong
Edit
Excuse me my good sir but my friend was unjustly banned from this most humble site. If you could please unblock him. He just wanted to clarify some incorrect data on the site. He would never do anything to harm the history of this most beloved game series. If you could se it to forgive him I would be most grateful. He is a huge fan of the soul series. His IP address is 70.45.123.134. I hope you can work this misunderstanding out. Thank you for your time. Please excuse any grammar errors.
Link's article
Edit
Link's article is a serious mess. I wasn't just removing a bunch of stuff for the lulz or anything, I was trying to clean up some of that confusing clutter. Even I had trouble making sense of it all, and some of it was just plain unnecessary to mention in the article. There were misspellings and information that was just flat-out false. I don't think you should've reverted the edit I made. If you don't mind, I'd like to revert it back. Teamrocketspy621 16:29, May 30, 2011 (UTC)
Please block this IP http://soulcalibur.wikia.com/wiki/Special:Contributions/67.232.114.230 for constantly adding non canon information (ie. referring to their fan characters) to canon pages. Suuusuuu 01:34, November 8, 2011 (UTC)
Just sayin Hi
I've update the "chat system" in soulcalibur wiki for every wiki users. May the soul be with you... User_talk:Ericard 12:30, January 24, 2012 (UTC)
It's Fine
Edit
SMS1996 - Wanna talk?
I haven't been online myself much these days. I'm currently trying to juggle school work and other stuff along with the Wiki so I'm not as active as I used to be a year ago. And we could really use the help, since SCV was just released recently. Although the new admins are doing well, it's nice to have an extra hand.
Xiba's family
Edit
In the official Japanese artbook for Soulcalibur V it is stated that Xianghua had a son which Kong Xiuqiang is taking care of. Furthermore, this information was stated on all of the non-English websites for Soulcalibur V, I see no reason to leave this information out of the wiki. Suuusuuu 03:36, March 4, 2012 (UTC)
Another try of my fan game
Edit
Hello, and I was wandering if I can make another fan game, which is "Soul Calibur VI". Is it okay if I can make another Soul Calibur VI? I'll delay my fan game for now on. I'll make another fan game if I had to called Soul Calibur VI. I'll promise not to violate the "Rules of Fanon". -- MaxfireXSA 03:52, May 6, 2012 (UTC) MaxfireXSA
RC Auto-refresh or "AJAX"
Edit
Hey there HM. I just noticed that you don't have AJAX for your Recent Changes. If you want to add it, got to MediaWiki:Common.js and put this at the bottom of the page;

importScriptPage('AjaxRC/code.js', 'dev');

Ask if you have any questions. TidusTehSacrificer357 01:14, May 9, 2012 (UTC)
Hm...you've got to update some things guy. Just saying. That and I believe Vengeance is being worked on here and there. I might have the wrong fiction though one of them are being worked on and about. Disparity 06:29, July 15, 2012 (UTC)
Wahahaha, the new pics I've done are awsome although not perfect (referring to Annebella and Relic) I still did good I think! Also I'll need to do a new Gungnir picture as well as you can see Meiga and Fazello's clothing are too simular. THEREFORE! I will make a new photo. Shop it up a bit (even though I'm noobish with the PS) and make it look purty :3
But hey, check out the group photos those are friggin awesome guy Disparity 03:52, August 20, 2012 (UTC)
Also photos for III COTS characters are needed right? I've chronicle I to XIII (lol final fantasy) saved on my phone atm. Disparity 03:56, August 20, 2012 (UTC)
Message Deleted on SoulGauger talk page
Edit
Err, I looked at the Wikia Activity and I think an anonymous person did it. It says a "Wikia Contributer" edited the page and when I clicked on "view changes" your message wasn't there. All petals fall (talk) 05:11, August 25, 2012 (UTC)
Yes, I'm friends with him. All petals fall (talk) 05:21, August 25, 2012 (UTC)
Aye aye Admin! I don't like it when Rules are broken either, so I shall tell him. All petals fall (talk) 05:29, August 25, 2012 (UTC)
He might listen, but I sort of Doubt it. (BTW,My friend is freaking out behind me becuase I'm talking to you and you're an Admin.) All petals fall (talk) 05:33, August 25, 2012 (UTC)
So, anywayyyy, I'm gonna go leave a message on SoulGauger's page and see what happens. All petals fall (talk) 05:42, August 25, 2012 (UTC)
Lol, I'll do that. Although you could probably do it yourslef if you wanted to. He has an account on here.All petals fall (talk) 05:46, August 25, 2012 (UTC)
Okay! Byee! Have fun editing! All petals fall (talk) 05:51, August 25, 2012 (UTC)
Page Name
Edit
Yup, I've renamed them. JackD791 (talk) 11:21, August 25, 2012 (UTC)
Oh and sorry I was slightly rude. JackD791 (talk) 11:45, August 25, 2012 (UTC)
Page Names
Edit
Hi there i have changed the names of my chars that are important to my but i also lefted some names the same (unimportant chars who may be deleted) sow if you want to they are Wolfwarrior, Knightwolf, Yuki, Zhalia Moon and conewolf<<--------- may be deleted and thank you for doing it
sow i hope that i am can stay here (and can keep my important chars)
SoulGauger (talk) 12:54, August 25, 2012 (UTC)
may i thank you and excuse my for violating the rules (it will not happen again cause i do not want any probs again)
one more question may i return the FanChar word back to my important chars (with my username between it) cause its making more goodlooking if it can't thats fine.....
SoulGauger (talk) 18:18, August 25, 2012 (UTC)
Alright thank you and what about my warnings must i be worried right now?? cause i am
SoulGauger (talk) 18:36, August 25, 2012 (UTC)
i made a big mistake and can you help my to recover it please or what can i do its now a user page like a new member but its my character and i want to be recovered
this is my most important char and i do not know how to get it back to a fanchar again like it sould be sow please help my this page
SoulGauger (talk) 18:45, August 25, 2012 (UTC)
I don't think sow it has become memberpage and that wasn't to be ment what i do now
SoulGauger (talk) 19:00, August 25, 2012 (UTC)
Not sure if you're already working on it, but I think you should remove the "User:" part of the fan character page titles. ~Hyper Zergling 19:10, August 25, 2012 (UTC)
i see you deleted the page must i re-create the page again?? that you deleted cause i have lost my best char now or is it been saved??
SoulGauger (talk) 19:19, August 25, 2012 (UTC)
it has bene retyored let it be as it is now only the talkpage is weird but the most important is done she's been saved
Thank you highwayman
SoulGauger (talk) 19:34, August 25, 2012 (UTC)
Fanon Group Project
Edit
I proposed an idea to SoulGauger about creating a page of characters by other users who are also involved in SoulGauger's story. I'm going to have "FanVerse:" in the front of the page title. I want you to tell me if it is okay if I do this. ~Hyper Zergling 21:54, August 25, 2012 (UTC)
Is it still okay that I create a page instead? The name is not finalized, and I don't want to go through recategorizing articles if we decide to change the name of the fanon universe. Also, I intend to have better interaction between all of the users instead of just with SoulGauger, and just a category would not help with that. ~Hyper Zergling 14:41, August 27, 2012 (UTC)
I decided to make the page already (sorry about my impatience), but tell me if it's fine. ~Hyper Zergling 18:21, August 27, 2012 (UTC)
Is my current introduction not enough? ~Hyper Zergling 00:10, August 28, 2012 (UTC)
I'm sorry. I thought it would have been fairly easy to find from the Wiki Activity or Recent Changes. ~Hyper Zergling 00:30, August 28, 2012 (UTC)
Deleteion of pages
Edit
i i just wanted to know or you will deleted the pages i asked you to erase??
it where Zhalia Moon clonewolf, Yuki wolfwarrior and knightwolf (if it doesn't have to you can leave them)
thank you....
SoulGauger (talk) 22:30, August 28, 2012 (UTC)
Like i said they don't have to be erased is you let me keep them........
SoulGauger (talk) 06:21, August 29, 2012 (UTC)
then that will be done.......
SoulGauger (talk) 06:25, August 29, 2012 (UTC)
This one and more i haven't then but i will change the names of them
SoulGauger (talk) 06:36, August 29, 2012 (UTC)
And i have one question (might be to much) but i had a story on the black Cat page you delete it but can you save my story please (and i will change the page and remove all things that are against the rules) of not please save my story it took my a long time to make it (i'll beg you)
SoulGauger (talk) 06:38, August 29, 2012 (UTC)
Yeah i will change it (tell my what i need to change) and the i will without breaking rules?? (and i also deleted another page (phoenix/Dark Phoenix) cause i was affraid to have the same prob) but if you can restore that one to you would make my an happy man) (name change will be done also)
SoulGauger (talk) 06:48, August 29, 2012 (UTC)
The marvel universe?? what you mean with that must i erase the catogory or sow Name change will be done i promise you
SoulGauger (talk) 06:59, August 29, 2012 (UTC)
i never knewed or you readeSoulGauger (talk) 07:05, August 29, 2012 (UTC)d my phoenix page ?? but i was affraid that it would be the same as Black Cat sow i erased it (but can you restore it also or can i do it myself (cause i still have the page) only it blank now)
is this better ?? Black Cat i erased all marvel names from the story (execption for Phoenix)
SoulGauger (talk) 07:24, August 29, 2012 (UTC)
This page was the Phoenix page but its blank (did bymy) cause of you know but can you also restore it cause i try'd myself but it became a mess (readed also or it doesn't contan to much marvel stuff (and i erased the catogory's) that where involved)
SoulGauger (talk) 07:40, August 29, 2012 (UTC)
Re: copyright issue
Edit
Are crossovers allowed, so long you list that the character does not belong to you? If not, then I will tell him what he should do. ~Hyper Zergling 20:30, August 29, 2012 (UTC)
Got it. ~Hyper Zergling 20:34, August 29, 2012 (UTC)
Is he allowed to indicate that they are crossover characters? I'll tell him to do that if he can. ~Hyper Zergling 01:50, August 31, 2012 (UTC)
I could've sworn he blanked those pages hours ago, waiting for deletion. Nevermind, I guess not. I'll go talk to him again. ~Hyper Zergling 02:09, August 31, 2012 (UTC)
Not sure if you saw my message on his talk page, but I told him to blank the Black Cat page as well and have you delete it. Any indications of Black Cat will be on other articles; I hope this is fine. ~Hyper Zergling 02:16, August 31, 2012 (UTC)
Also, I'm sure you didn't make this rule, but can "As of April 26, 2010, the number of characters allowed per user is limited to five. All users who have exceeded this number before the said date is exempted." be removed or changed? I think it's a bit too strict on the limit. ~Hyper Zergling 02:20, August 31, 2012 (UTC)
Alright, thanks. ~Hyper Zergling 02:39, August 31, 2012 (UTC)
Deletion of the Cat page
Edit
youre fine to delete it i've saved the stoty by putting it on another char page (at least i could save my story)
DELETE IT....
SoulGauger (talk) 04:28, August 31, 2012 (UTC)
i don't know but i saw that he had edited the page, cause i got an e-mail that he had edited my Character page
SoulGauger (talk) 08:27, September 1, 2012 (UTC)
No i didn't found an\y missing things on the Char Page sow everything is cool, I hope it won't happen again (or i would have given permission to do that)
SoulGauger (talk) 09:50, September 1, 2012 (UTC)
I got a small problem (i think) i don't get any e-mail of this wiki anymore (if a page is edited) or for my talk page, What is wrong maby you know that??
SoulGauger (talk) 22:13, September 2, 2012 (UTC)
Hmm okay you mean it will solve itself?? i hope sow.....
SoulGauger (talk) 00:09, September 3, 2012 (UTC)
Question (solved)
Edit
it has been solved sorry to bother you but i had a question about a talkpage but its been done (solved)
SoulGauger (talk) 12:18, September 5, 2012 (UTC)
Street Fighter 25th Anniversary / Fighting Game Questions
Edit
Hey Highwayman Myth! My name is Doug and I'm a member of Wikia's Community Development Team! With Street Fighter's 25th Anniversary approaching, we wanted to do a retrospective of fighting games in general. I'll be jumping around to different fighting game wikis to ask what the admins/community would like to say about their favorite games!
If you could answer these questions:
When did you get first into fighting games? What is your favorite series?
Who is your favorite fighting game character, or your main/alternate characters?
Any memorable matches you've played and remember?
What fighting games mean to you?
You can submit the answers to these questions either in text, or we'd LOVE to have these answered in a video response. We're hoping to do a video and splice clips of people answering questions, along with some fightin' footage!
You can use these questions, or answer some of your own!
Let me know if you're interested in participating! Thank you and have a great day : D
Doug
(profile)•(talk)•(email) 00:32, September 10, 2012 (UTC)
I'm kinda concerned about the drama going on with this page:
http://soulcalibur.wikia.com/wiki/Talk:FanChar:SoulGauger:UnknownChar
It's kinda clogging up the Wiki and causing tension between members. I think either the Fan Fiction rules need to be enforced, or something along those lines, because it doesn't seem like it's clear to many people on what's allowed and what's not. And it seems members who have been here for a long time still fail to follow the rules (ex. SoulGauger) whether intentional or not. I don't want to leave my username in fear of being targeted or causing more drama. If there was a way to private message I would have done that, but it doesn't appear there is.
Plus, that page doesn't have anything actually worth keeping on it at the moment besides the arguements/comments. It's just taking up space.
Sorry for potentially adding fuel to the fire,
-Concerned member
Page in use again (no new page created)
Edit
this page is the same one as used for the fanverse since it can't be used for that i made it a character page again (renamed) but the talkpage is filled with messages about the fanverse page (that is now been erased) My question: can i erase the older messages ? sow it can be used for messages about the character?? (its just a question)
SoulGauger (talk) 20:06, September 19, 2012 (UTC)
Alright thank you for doing this....
SoulGauger (talk) 20:30, September 19, 2012 (UTC)
Alert of spammers
Edit
This and This must be removed cause this is nothing like SC just spamming and messing up this wiki
Just letting u know......
SoulGauger (talk) 13:41, October 2, 2012 (UTC)
JefferyDante TALK
I'm doing my best to be online every 3 hours to prevent the spamming of such pages. However I will not always be there to do so... I also grant the spammers with a 10 years ban (oooh naughty me) (15:28, October 2, 2012 (UTC))

Hi, there.
My name is ShaolinTiger86. It seems as though I have a violation for a page I created for a FanGame of Soul Calibur VI? What seems to be the problem? Whatever it is, I will gladly take care of it.
Okay then. Thanks for the heads up.
02:05, October 18, 2012 Highwayman Whatever (Buttsex | Yo Momma) deleted page FanChar:Ritcher Waste of Space (Cockyright ass violation: This article is breaking both rules fag and cunt in the My Ass Character section of the Rules of Bullshit. Therefore it must be Raped.)......i dont mean this offensivlely lol its really meant to b a joke184.63.178.171 22:18, October 24, 2012 (UTC)the uhhhh IDK
Question for you, has the multiple Gauger categories been taken care of or should I look further into it?
Oh, you means cannot use any character from any other game right? I've just deleted... sorry about that... User_talk:Ericard 12:36, November 19, 2012 (UTC)
No problem, boss. Anyway, this wiki must keep up going for all new users.User_talk:Ericard 23:05, November 19, 2012 (UTC)
Thx, glad you like it. I've some problems because english is not my mother lenguage but i'll do my best. DeathNyx (talk) 20:09, December 8, 2012 (UTC)
Info FanChar
Edit
Hi, how many FanChar pages can i create? There's still a limit? I don't understand what it says from Fanon Rules.DeathNyx (talk) 18:25, December 14, 2012 (UTC)
Character
Edit
Which character should I delete Myth
Austin624fan (talk) 22:43, August 8, 2013 (UTC)Austin624fan
Thank you my friend. But how did you find me so quickly? Kirothereaper (talk) 08:51, August 14, 2013 (UTC)
KICK!!! Zelda
Edit
I deleted Zelda, HAPPY NOW!!!!!!! >=(
Austin624fan (talk) 12:44, August 9, 2013 (UTC)Austin624fan
Don't ever bother me because I'm not happy.
I also made a pic of your FanChar:Highwayman Myth:Myth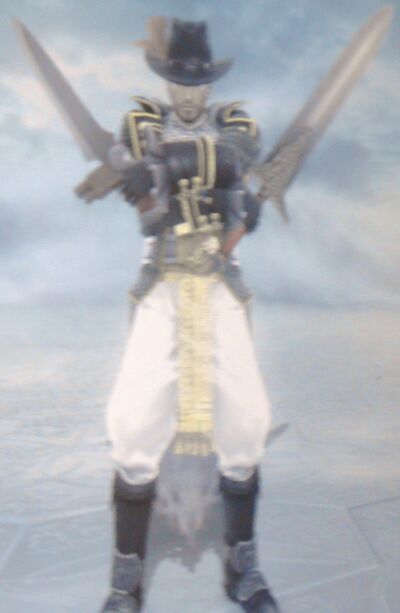 If you like it say Clean if not say Dirty.
Austin624fan (talk) 17:03, August 9, 2013 (UTC)Austin624fan
Dude If I delete them My Fan Game will be Ruined please stop Now!!!!! I take it anyone your driving me Insane. without my Fan Chars my Fan Game will never be destory. Don't Fire me. This is an OUTRAGE.I'm not Deleting them until you change your mine.
If i delete all of my Character. This my friend IS WAR! in @#$%.
Don't Stalk me like a Stalker please Leave Me Alone.
Austin624fan (talk) 17:23, August 9, 2013 (UTC)Austin624fan
MY FAN GAME IS RUINED!!!!! because of you Austin624fan (talk) 18:06, August 9, 2013 (UTC)Austin624fan
I can only keep 4 and I am not having nice Relationship with you. Austin624fan (talk) 18:23, August 9, 2013 (UTC)Austin624fan
Fan Characters and Fan Game TERMINATED for breakin Rules of Fanon.
Edit
Highwayman Myth I hope your happy My Fan Characters and Fan Game are Deleted. Tell am I breaking more Rules Again!
Austin624fan (talk) 18:48, August 9, 2013 (UTC)Austin624fan
Question (no demands)
Edit
I want to ask you or Austin can keep his game page (including the names on it) but with the pages deleted.... is that a possible solution??
SoulGauger (talk) 18:57, August 9, 2013 (UTC)
What about the names..... ? (with pages deleted ofcourse)
SoulGauger (talk) 19:26, August 9, 2013 (UTC)
Great News
Edit
Guess what I'm Rank#17 I'm almost top of the world.
Austin624fan (talk) 13:19, August 13, 2013 (UTC)Austin624fan
Austin624fan
Edit
I highly suggest you prevent him from editing his talk page too. He has been removing comments from you and me. ~Hyper Zergling 02:10, January 19, 2014 (UTC)
Don't forget to block his IP. ~Hyper Zergling 01:47, January 20, 2014 (UTC)
If he keeps this up, you should permaban. ~Hyper Zergling 20:39, January 31, 2014 (UTC)
Hey how's it going I've contributing as can see and most of edits are normally on the Yoshimitsu page and his weapons. It's great to be part of the wiki community.
ToxicWyvern (talk) 19:43, March 1, 2014 (UTC)ToxicWyvern
Photo deletion
Edit
Can u delete my last 2 photos? I want to upload the png version but i can't upload it since they r jpg and it says that the format can't match. Thx. DeathNyx (talk) 18:11, March 4, 2014 (UTC)
What is wrong with the navigation it seems like it is just there, and every time I check this wiki it is blank. :(
Image policy
Edit
I know there's a rule about Soul-Calibur-related-only images, but am I allowed to upload a picture of myself to use just for my userpage? ~Hyper Zergling 02:04, April 8, 2014 (UTC)
Thanks! ~Hyper Zergling 04:52, April 8, 2014 (UTC)
New Admins
Edit
Hi, I am posting on your talk page because you are the only user with Admin status who is a Bureaucrat who has been online recently. I am currently holding a poll for me to become an Admin of this Wikia HERE so after some votes from the community I will leave the final decision up to you seems that you are a Bureaucrat and can grant me access to Admin rights. Thank you.
JaseyJasee (talk) 14:59, May 13, 2015 (UTC)
RE: In response to your request
Edit
Thank you! I will do my best to keep this Wiki under control and make sure the Rules of Fanon and all other rules are followed. I am usually on here everyday so will be able to keep a good eye on the pages and keep them clean from spam and other things.
JaseyJasee (talk) 18:50, May 13, 2015 (UTC)
Nightmare Dispute
Edit
JaseyJasee Question?
I need another Admins opinion on this matter, there is a big dispute going on between Evil Cheese Wedge and Neffyarious about weather Nightmare from SCV should be merged with Graf Dumas as a separate character. Evil Cheese Wedge made the SCV Nightmare separate from the original page and added his information to Graf Dumas' page, however Neffyarious kept reverting them back. So Evil Cheese Wedge requested I revert the edits to what he done, so I did. But as I know the decision is the Communities to make so I made a poll on behalf of Evil Cheese Wedge HERE so the Community can decide what happens, but Neffyarious keeps changing the page back to normal. I have asked Neffyarious to stop reverting the page until the Poll is over on Monday, May 18th. As you are a bureaucrat can you overrule the poll and make a decision alone? Or can the Admins make a joint decision? Or should we just wait to see what the Community want? ((02:08, May 15, 2015 (UTC).