These are the weapons used by the various characters in Soulcalibur: Astaroth, Cervantes, Edge Master, Hwang, Ivy, Kilik, Lizardman, Maxi, Mitsurugi, Nightmare, Rock, Seong Mi-na, Siegfried, Sophitia, Taki, Voldo, Xianghua, and Yoshimitsu.
Weapons
Pictures are needed for:
Kulutues (1P & 2P)
Acheron & Nirvana (1P & 2P)
Blue Thunder (1P & 2P)
Ivy Blade (1P & 2P)
Kali-Yuga (1P & 2P)
Xi Sword & Game Shield (1P & 2P)
Fatibal (1P & 2P)
Shishi-Oh (1P & 2P)
Soul Edge (1P & 2P)
Apocalypse (1P & 2P)
Scarlet Thunder (1P & 2P)
Requiem (1P & 2P)
Omega Sword & Elk Shield (1P & 2P)
Shame & Blame (2P)
Krita-Yuga (2P)
Soul Calibur (1P & 2P)
Yoshimitsu (1P & 2P)
and all of Edge Master's weapons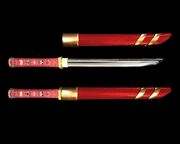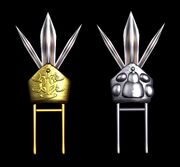 Ad blocker interference detected!
Wikia is a free-to-use site that makes money from advertising. We have a modified experience for viewers using ad blockers

Wikia is not accessible if you've made further modifications. Remove the custom ad blocker rule(s) and the page will load as expected.