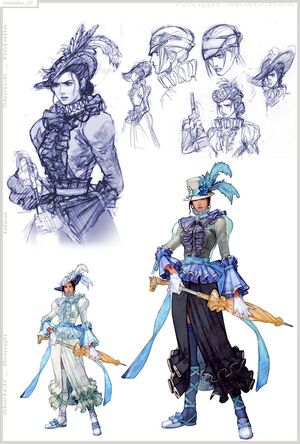 A pair of laced fishnet thigh high stockings with an elegant ribbon design that wraps around the calves. This is used in Setsuka's 2P outfit.
Raises Power by 15.
Trivia
In Soul Calibur: Broken Destiny,the socks become a plain fabric when equipped to custom characters,as opposed to fishnet or lace.
To equip these in Soul Calibur: Broken Destiny,you must wear the Feminine shoes.
Ad blocker interference detected!
Wikia is a free-to-use site that makes money from advertising. We have a modified experience for viewers using ad blockers

Wikia is not accessible if you've made further modifications. Remove the custom ad blocker rule(s) and the page will load as expected.