After the events of Soulcalibur, Inferno was defeated in the Ostrheinsburg Castle. The battle between the good and evil came to an end and both the weapons of salvation and damnation were vapourized since the war was now over. Kilik became old in the future, and he teaches the secret arts of the Ling-Sheng Su Style to the younger generations.
Gallery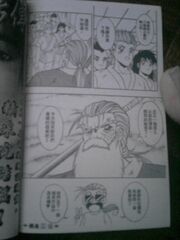 Ad blocker interference detected!
Wikia is a free-to-use site that makes money from advertising. We have a modified experience for viewers using ad blockers

Wikia is not accessible if you've made further modifications. Remove the custom ad blocker rule(s) and the page will load as expected.