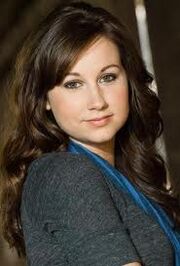 Wikipedia Information
Heather Hogan (born October 10, 1985 in Long Beach, California), is an American voice actress best known for the second voice of Ducky in The Land Before Time 2, 3 and 4. She took this role after the death of Judith Barsi and did the voice of baby Nala in the Lion King merchandise.
Relation to the Soul Series
Known for voicing as Amy (SCIII-SCIV), Marienbard (SCIV), Lynette (SCIII) respectively and Viola (SCV).
Ad blocker interference detected!
Wikia is a free-to-use site that makes money from advertising. We have a modified experience for viewers using ad blockers

Wikia is not accessible if you've made further modifications. Remove the custom ad blocker rule(s) and the page will load as expected.