FanChar: Sabrina Zoldyck
Talk

4
2,975pages on
this wiki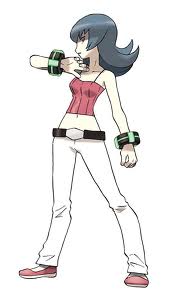 Sabrina Zoldyck
Birthplace
Blue Notes Blues, France
Birthdate
January 13, 1530
Age
17 (Soul Calibur V)
Height
taller than she looks
Weight
lighter than she looks
Blood type
unknown
Weapon
Orb (Soul Calibur V)
Weapon name
Veritas (Soul Calibur V)
Fighting style
Ars Planettarum (Soul Calibur V)
Family
Cedric Zoldyck (Father)

Celica Zoldyck (Mother) Arceus(The one who gave her live and power)

Appears in
Soul Calibur V
Sabrina Zoldyck is a character in the Soul Series who make her debut appearance in Soul Calibur V, using an Orb as her weapon.
What lies in her soul is Loyalty
In Soul Calibur V promotional render she is refered as The Mistress of Oracle
Appearance
Edit
Sabrina has a pale skin and a greyish-purple hair. She wears a one piece pink sleeveless shirt with her belly uncovered, she use two black/green gauntlets, which is said has the ability to control her Physics Power, she also wear a long white pants, a brown belt, and a pair of pink high-heels. Her 2P costume consist a full-body red and black space suit.
Personality
Edit
Sabrina seems to be a cold heart woman, as she never care about anything or anyone, this is because of her trauma losing her parents, she also said to have two split personality, the first is a serious, tough, cold woman which is said above, and the other is a cheerful and childish persona, similar to Tira, this however prove to be false. Since she met Lance, Sabrina seems to become more caring and kind heart, this is shown when she protect Lance from a rampaging monster with an axe, and willingly sacrifice her live to protect Blue Notes Blues from Arceus. She also seems to have feelings for Lance, but she never said anything about it.
Sabrina is the daughter of Cedric Zoldyck and Celica Zoldyck, she was born and live in Blue Notes Blues Village. Blue Notes Blues was a peaceful place and was well known because of its kind villagers and the main source of foods. This village has a sacred cave which is called Blue Notes Scale, no one knows what is inside, but it is said that there is a lake inside the cave, and there is an Azure Dragon named Arceus lives in it, which is said that it was protect the land where Blue Notes Blues stand.
One day, Blue Notes Blues which was once peaceful was landed by a long dryness, because of this all the animals and plants are died and dried and the villagers were left in hunger, many people died because of this, including Sabrina's father Cedric, this left a pregnant Celica live herself. 3 months since the dryness happen, Celica realize her baby is going to born, at the same time she realize that she only has a few year to live. Celica decided to go to Blue Notes Scale and beg Arceus for help.
She went deep inside the cave finally reaching the lake where Arceus live. Suddenly the Azure Dragon reveal itself out of the lake and told Celica to leave, Celica beg him to kill her for an exchange to save her unborn daughter. Arceus listen to Celica's story about her died husband and the dryness of the village, and for the very first time, Arceus was touch by the story. Arceus decided to help Celica but he said that Celica has only a few year to live, Celica state that she already knew as she thank Arceus and left the cave.
A year later suddenly the dryness were stop and the villagers were once again live in joy and peace, and Celica have gave birth to a baby. The baby was a beautiful girl, Celica named her "Sabrina" which means "Eternal Beauty". Sabrina grew to a beautiful teenager and she posses a unique Psycich Power, which was granted by Arceus so she can protect herself.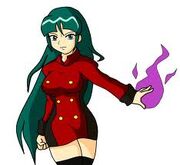 Sabrina trained her power so she can protect others, she also has the ability to see the future, so she also work as a fortune teller. One day, Sabrina had a vision of her mother died, Sabrina shocked and tried not to believe it. A few months later, Sabrina was tasked by the elder of Blue Notes Blues to sent a letter to another city, the Elder said Sabrina is the only person that can be trusted the letter to, Sabrina can only said "Yes" and set a journey to the "City of Blackthorn"
Sabrina finally arrive in Blackthorn City, the city that was knew for it Mountain Road, Sabrina asked to talk to the mayor but she has to waited a few days. A few days later, Sabrina were going to met the mayor and gave the letter to him, there she met a guy named Lance. Lance said that he was a Dragon Slayer, mean he slay and kills dragon as his job, Sabrina has no comment about this as she left and get ready to go home, leaving Lance disappointed.
On her way back to Blue Notes Blues, Sabrina once again has a vision of her mother's dead, but this time it way much stronger, making Sabrina believe of her vision but she still denied it. But once she arrived at the villages, she was shocked, she was told that her mother fell into a big river when she was looking for ingredients to make an antidote for herself because she was sick at that time. Sabrina shed tears and suddenly lost control of her Psychic Power, creating a big wave of energy, destroying anything around her, this however does not destroy the village, after a shocking rage, she passed out and had a dream about an Azure Dragon, the Dragon speak "I have took your Mother's live for her debt 17 years ago, thank me because I am the one who gave you live and power".
She woke up at the elder's house with a pair of gauntlets in her wrist, the Elder said that the gauntlets will prevent her power to outrage. Sabrina told the Elder about her dream and what the dragon said to her, she also said that she never had a dream or a vision like it. The Elder shock and told Sabrina about the Blue Notes Scale and the legend about the legendary Arceus live inside it.
Sabrina doesn't said anything about this and thank the elder and leave, she went back to her home and look to her crystal ball, Sabrina suddenly felt an evil aura that is so strong making her crystal ball cracked, this aura source is from Hungary, Sabrina realize that if she can stop the evil being, she might gain enough power to created a big wave of energy without losing control of it.
Before she went to a long journey, she visited Blackthorn City to ask Lance to become her companions, Lance refuse at first but when Sabrina said that Lance can killed the strongest dragon that ever live, he agrees.
A fortune teller and a dragon slayer, a strange deadly combination. Will this two will ever reach they're dreams....
This is Sabrina's story mode in Soul Calibur V.
Episode 1Edit
Sabrina and Lance started they long journey to Hungary, seeing how Sabrina seems to be really calm and doesn't shown any concern sign, Lance ask her to train with her in the ancient Dragon's Den to test her power.
Playable Character : Sabrina

Opponent : Lance (3 out of 5 battle)

Stage : The Dragon's Den
Episode 2Edit
Lance said that he knows a shortcut so they can get to the sea in no time, this shortcut reveal to be a forest, on they're way, they encounter three people who suddenly attack them.
Playable Character : Sabrina and Lance

Opponent : Viola (1 battle) Z.W.E.I (1 battle) Hilde (1 battle)

Stage : Unknown Forest
Episode 3Edit
The three warrior reveled that they are a member of Schwarzwind clan and Hilde reveled that she is the second in command, the three of them take both Sabrina and Lance to their leader.
Playable character : Lance

Opponent : Siegfried (3 out of 5 battle)

Stage : Ancient Citadel : Under Siege
Episode 4Edit
Lance battle with Siegfried last until sunset. Siegfried doesn't shown any sign of exhaustion, but Lance pass out. Sabrina tries to heal him but she was stop by Siegfried.
Playable Character : Sabrina

Opponent : Siegfried (3 out of 5 battle)

Stage : Ancient Citadel : Peacetime
Episode 5Edit
Siegfried decided the Schwarzwind will help them on their quest. They continue the long journey to Hungary. They take the forest shortcut once again. In the middle of the night, they are attack by a giant monster with an axe, Lance who still weak easily defeated.
Playable Character : Sabrina and Lance (half HP)

Opponent : Astaroth(2P) (1 battle) Astaroth(2P) (1 battle) Astaroth (1 battle)

Stage : Unknown Forest : Dark Night
Episode 6Edit
Weapon and Fighting Style
Edit
Sabrina use a magical orb as her weapon, the orb itself is created with her Psychic energy, she called it Veritas (truth) because she want to know why did Arceus take her mother's live and what happen 17 years ago, she can use her orb either as offensive or defensive property, she also very skillful using hand-to hand combat
FanStage: Blue Notes Scale : Oracle Chamber
"Shining Beauty"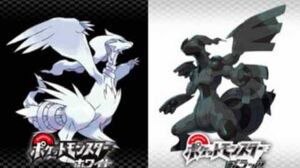 note: i take this theme from pokemon black and white, hope you like it.
I had a vision of your arrival
My powers will bend you to death...
I dislike fighting...but if you wish
I will show yo my power
Death becomes you
You don't even have strange to change your own fate
There's no turning back.. I shall win this
I see...
I shall know the truth
Will you defy fate?
I'm not a dragon you know...- when engaging battles against Lance
Such.........an evil aura- when engaging battles against Nightmare and Pyrrha Omega
Leave now....or else
Why don't we settle this with a mature way
How could you win againts a real dragon, if you lose to a girl- when winning againts Lance
I was wrong- when winning againts Nightmare or Pyrrha Omega
For the very first time... I was wrong
Sai...
Byakurai...
Shakkaho...
Soukatsui
Hainawa...
Soukatsui...
Rikujou...
...Korou
Dankuu...
Majin Raikohou... Shinten Raihou- when doing a critical edge
YOU WILL PAY FOR WHAT HAVE YOU DONE TO ME!!!!!!!!!!- when engaging battle againts Nanika
I'm... so..rry..every..one- when losing to Nanika
I knew this going to happen- when losing againts Lance
Too.......strong- when losing agaits Nightmare and Pyrrha Omega
Nanika is Sabrina's alter-ego. She transform into Nanika when Arceus possessed her body and controlling her freely. Nanika wears a different costume and red hair, she retain the same fighting style that Sabrina use, although she use Ignis Fatuus as her weapon. She also has a malfested voice.
Nanika in Japanese means "something" or "someone"
Sabrina seems to have feelings for Lance, but she never told anything about it.
Sabrina seems to cast some sort of spell when she use a combo or a critical edge (Rikujou....(when about to do a combo)...Korou(when the combo is succesful))
Sabrina seems to be really good at cooking, because Celica,Lance and the villagers of Blue Notes Blues really like it.