FanChar:Snowsfall:Ky
Talk

0
2,976pages on
this wiki
This article, "FanChar:Snowsfall:Ky", was written by Snowsfall. Please do not copy or edit this fiction without the writer's permission.
Ky
Full Name
Kusanagi Ky
Birthplace
Hokkaido, Japan
Birthdate
1587, September 18th
Age as of Act: I
18 years of Age
Age as of Act: II
19 years of Age
Age as of Act: III
20 years of Age
Gender
Male
Height
Five feet and Seven inches (5' 7")
Weight
132 lbs (60 kg)
Hair Color
Dark Brown
Eye Color
Light Brown
Blood type
O Positive
Main Weapon
Tachi (Japanese Sword)
Firearm
5-chambered wheel-lock revolver
Sword's Name
This sword bears no name, yet Achilla has lovingly named it Virgo due to Ky being born in September as well as his birth date itself.
Firearm's Names
This weapon bares no name. It is referred to as his father's weapon. This is until Raisa modifies it. After this, it simply bears no name.
Sub Weapon
Krieg Messner (A German war dagger which Ky was given. A gift from Gallagher.)
Living Family Members
Kisaragi Ren; his elder brother. He is killed shortly after Parousia praises its new Empress.
Deceased Family Members
His mother bled to death from the wounds she received after being attacked by bandits.

His father was beheaded by the same bandits which attacked his mother.

Living Relatives
Aunt: Rivera Ai

Elder Cousin: Temperance

Alignment as of Act: I
Grandallian
Alignment as of Act: II
Grandallian until he is attacked by Strife's personal knight, Alastor. He then joins Arthias since he knows that he is not meant to live after Arthias is killed.
Alignment as of Act: III
Allies himself with Isai and her kind. Secondly, he shows loyalty to Arthias.
Biography of Kusanagi Ky
Born to Kusanagi Kojiro and Kisaragi Akiko, Ky is the younger of two children. His elder brother, Ren, was more the bold and sarcastic of the two while Ky was quieter and mainly kept to himself. His shyness ruling most of his mind and his actions, Ky rarely took risks and sees those who do to be fools. He proceeds with caution with everything that he does and prefers not to rush for anything. He would rather have everything set and planned opposed to doing everything at the last moment. No matter how cautious he may be—no one can be prepared for everything. His father, Kusanagi, a man of wisdom and time to be his proof, was a gifted individual. Kojiro was a master blade smith with any and all metals. His works were also very noticeable—Kojiro performed finishing touches upon all his weapons and preferred them to be made by his own hands rather than have an apprentice. Though, having two sons he was unable to keep them away from his work for long. Ky, who spent most of his time indoors as a youth studied alongside his father while Ren dabbled in their mother's books as well as several other outside sources which Ky did not understand. As Ky focused on his father's works, he eventually learned the art of crafting. His father was pleased with the results and had encouraged his wife, Akiko, Ky and Ren's mother to teach Ky in her trade of being the gunsmith.
Although Ky thought he had done well enough to earn his father's blessing, he was wrong. He did not perform terrible but he was far from his father's expectations. Seeing her youngest child's despair, Akiko sat him down beside her and taught him everything she knew. From flash-pans to springs to the flintlock to the matchlock to the snaphance to the wheel-lock mechanisms. For years he had gone back and forth between these two talents and even picking up on a third—the forge of armor. Though it was a great skill to attain being that several of the countries to the west seemed to be going to war, Ky was not too interested in it. Ky had also learned the talents of a Whitesmith—those who perform finishing touches to blades, firearms, cannons and many other things both common and uncommon as well.
At the age of seventeen, Ky was sent out to Okinawa to retrieve scrap parts which his father needed so that he could teach him how to perfect his technique when it came to the locking feature which Ky had recently fell in love with. After he had purchased the parts which were needed, Ky took no time in hesitation and hurried back home to the north. The next day, he had reached the village where he had lived amongst others of his Ainu ethnicity and he quickly made his way through the markets which were selling fine food and other goods as usual. Making it to the dirt road before his home, Ky immediately froze as he saw two men lying face down in the dirt. Looking at the corpses he could see even from the distance that they had both been shot. Ky himself hadn't drawn his revolver—which had been tucked away in a small leather holder at his left thigh. Before he could advance any further, a group of men with swords appeared over the hill which led down to his residence. He already knew it would be a bad idea to draw his revolver and that had been due to their robes. The robes they wore were those which the authorities wore and looking to their arms he could see a white sash as well, yet another indication that the men were of the local authorities.
Before long Ky was approached and the men easily recognized him for Ky resembled his mother very closely while Ren, his brother looked more like their father. The authorities informed Ky of the grim news—both Kojiro and Akiko had been murdered by bandits. Although nothing was stolen, there were two more officers who had been at the residence and they were expecting Ky's return as well. Lifelessly nodding, he trudged on. It felt as if the earth was attempting to swallow his legs as he sluggishly moved on towards his home. It was an eternity before he reached it and when he did, the two officers who awaited him both greeted him although they were not happy to make his acquaintance under this circumstance. As the scene was investigated, they showed Ky that the bandits were after the payment which was delivered the week before last—which was the payment that Ky had collected for the trading of a masterwork of his father's for a hefty payment. The customer, a foreigner, was no longer in the country and the bandits; all seven of them had been killed by his parents. Ky was asked if he wanted to see the bodies yet he refused. Instead, he took a few of his belongings and packed them. Before he had left, one of the officers said that his mother, Akiko, gave him a note which was for Ky to read. Taking it and from the man, Ky slowly unrolled the parchment and read its contents:
"Ky
My beautiful baby boy
You may not return to see me before I am lost to the world
But you must know that we were not taken lightly
Kojiro and I fought with everything we had and we triumphed
Your father's swordsmanship did wonders against them and my efforts were second only to his
I fear that you, Ky, will know not what to do in this day and age but you mustn't wallow in despair
We've lived our lives full and in no better way we could have
Ren is still living well although he is to leave for the West in a few days
I would like you to find him Ky. Together you both can make it in this world and not become scavengers
Your father and I both refused to become what we were to face and we dare not see either of you of their numbers
Just as we were, Ren was attacked as well, yet I was overjoyed to hear of his survival
We had planned on visiting him to ensure he had been alright but we had not the chance
Kojiro wanted to reconcile with him and make amends for being callous but that happened not
Ren is residing in town, near the ferry just two hours south of us
I dare not waste' any more' time for I've none to waste, Ky, in your our study, lies doctrines you must retrieve
They are of great importance and you must take them from the master' 'lock within the study
The key for the master lock is already—"
This is where the message ended. Tears had begun to make his cheeks moist and even though the officers could feel his pain, he made his way to the study. Neither of them followed for they believed he was to take his own life. But he would do no such thing. Within the study, Ky located the master lock chest but knew not what to do as a key was needed for it.
"The key for the master lock is already…"
Those were the last words of the message. Through life, his mother was a master of deception and his father made a good note of it as well. Things were hidden in plain sight or simply about another and the person knew nothing of it.
"The best pawns know not of their true purpose and walk about us as if Kings…"
That is when Ky thought of looking to his inventory, Ky found nothing of use but his revolver, and with much hesitation, Ky inserted the barrel of his revolver and when he could push it no further, he twisted the revolver to his left which surprisingly unlocked the master lock chest. The chest slowly opened on its own and when Ky looked to its innards, he saw sketches, documents and other objects with not only his father's blade craft but also his mother's gun craft notes as well. Taking them without hesitation, Ky carefully inserted the chest items into his own travel-bag. He had coined the leather sack as such since he only took it when he ran errands such as the one he had just returned from. With that done, Ky set his sights to the West. Ren was already heading there so he should not stay much longer. With his mind set, Ky saw his parents burial and as no one was looking, he placed gold coins about each of his parents eyes.
They were not of the Buddhist as others were and as such, he did this to pay respects to them in the afterlife. The very next day, Ky set out West to gain a greater knowledge of forging and other smith processes but more importantly, to find his elder brother, who went by his mother's surname Kisaragi. It was just a few hours into the morning that he boarded a vessel which had been heading for Korea that would prove to be more than a conventional trip. As he was directed to his room for the voyage he was greeted by a Japanese woman in a hood. Her clothing had been mainly white with few designs which appeared to be made out of pure gold.
Ignoring that, he greeted her and they began to talk to each other. She introduced herself as Kami and told him that it would be her first time to ever leave Japan while he informed her that this would be his first time leaving Japan as well. She asked him his name and he told her as well. She continued to talk and talk of things which he knew little of; however, her white hair had most of his attention. Not only that, her name, Kami, meant Spirit. He had never witnessed someone with white hair before and seeing this as such, he was enthralled. As their conversation continued, they made their way to the deck and while there, they spoke while watching the land they both knew so well fade into the horizon. Ky had told her that he was planning on opening his own Shoppe so that he could make a business that sold swords, revolvers, rifles, and even armor, alas he knew not much about the forge process of armor; though he sounded entirely unsure of himself and for good reason to.
He would have to carry his family legacy of craft—which was not going to be easy. This he did not tell her but in a way, she sensed that there was more to it than he wanted to tell so Kami reassured him that he would someday understand it and that his business would be successful. He was well relieved to hear someone have faith in what he wanted since all his life, excluding his parents, he was continually put down by others. This was a painful truth. Ky hadn't many friends because he was never the smartest and he had never been with a woman since he had been too shy and not only that, he was slender and not as strong as men were "supposed" to be.
All he had was a dream—a dream to continue what his parents loved and also what he grew up loving to do. In hindsight, he had also wanted find the one responsible for his parents' death. He had been thinking all along that he could not have been followed but the bandits were led to his home. That would mean that either they were targeted or that their last client sent them to retrieve their payment. His mind was abuzz with this theory while Kami spoke on and on about what she was, a Kaminchu, she told him that she was able to sense demons and other things which were not human. As he took in little of what she had been telling him, he could not help but think that he was inferior to her. She had something which she could protect the world with; her spiritual energy, that is.
Ky pushed the thoughts from his mind and allowed himself to focused on more important matters. After they reached the port, Ky said his goodbyes and quickly departed from Kami although he knew she would wonder about his sudden departure. She had also promised that they'd meet up again, although he doubted that with every fiber of his being. As Ky traveled, he spoke little and focused on buying parts he would need. Looking over his mother's work, he had a few formulas he wanted to test and even more so, his father's work he was a bit anxious to try. It had been a few weeks of making purchases, selling a few items for greater value such as food for Ky to stay afloat with his income, yet it wasn't working as best as he had hoped. As the days passed, Ky found himself in the Walled Fortress City Parousia.
He had reached a good destination to trade parts as well as find a local forge as well. Of course, there was one problem; Ky was dead not only on luck but also gold. With his revolver and few belongings he had little choice in what to do. His luck changed seemingly for the worse when thieves attempted to rob a couple and they would have succeeded if Ky didn't intervene, however, the woman's husband was killed in the struggle while Ky was injured and outnumbered three to one. Preparing for the worst, Ky steeled himself yet again, however, his luck changed yet again as a young woman intervened.
She wielded a Nihonto (Japanese Sword) and by the color of the blade he immediately knew her weapon to be forged with Damascus steel. With ease, she dispatched two of the men and when the third attempted to attack her from behind, Ky shot him. Despite saving the now widowed woman's life, Ky and the female warrior were both apprehended by soldiers of Parousia and were imprisoned. It was during this imprisonment that he befriended the warrior named Raisa. She was a tad on the cold hearted side and when compared to his soft demeanor, she was the dominant of the two. He didn't care much for it but her attitude did weigh him down more than just once. As the days of poor meals and harsh treatment went by, it was a man known as Girardot and the woman who had lost her husband who had acted in concert for their release. As Girardot had informed them both, due to Ky's weapons and scrap parts he had with him and the instruments Raisa carried, that they were being viewed to have potential use and that in order to atone for their crimes of murder, they could use their skills for the military. Ky protested that they had both saved the widows wife but, Girardot still deadpanned that they did in fact kill three citizens of Parousia and that it was of course, the best thing that the he could offer them--especially to ones who were not of this country whatsoever.
Despite feeling cornered, Ky accepted the offer as did Raisa. He only chose to take this offer simply because if he did not, he was certain that he would be introduced to the gallows. That and he had absolutely nowhere to go and with things going as they were, they were not getting better anytime soon. The two work cooperatively, crafting for the military but was is until Raisa found a slight loophole in Girardot's grace. If the two of them joined the military, they would have a little more freedom and also, it would go beyond the service they need to perform and it would also pay them more as well. Ky wasn't sure if he wanted to fight for the military but as Raisa had deadpanned, he technically already was, by crafting weaponry for them and her crafting armor and mail. It took roughly a month for him to decide, however, Ky joined Raisa in her idea and they both joined the military.
Main Weapon
Forge
Sub Weapons
Pistol (this firearm is modified by Raisa and thus is made inyo a revolver)
Dagger
A Revolver (after Raisa's modifications to Ky's pistol)
Combat Style
Ky's "style" is a "hybrid ambidextrous" style which involves acrobatics, sharp reflexes, and of course, high energy and patience. Just as he is ambidextrous in his writing, Ky is also ambidextrous in his sword hands as well—his left being his dominant yet, rarely used. Ky mainly uses his right hand when engaged in combat and as such his style of combat is as such:
He maneuvers around his opponent and bides his time until he sees a decent opening. As this opening comes, Ky exploits his opponent's vulnerability and unleashes a string of devastating attacks all to disabling his opposition. Leaving them very much alive and in severe to light pain. In this method of combat he also refrains from injuring the opponent's vitals.
His left handed style, Ky relies less on dancing about his enemy and simply counters them. That is only one fashion of his second style. Along with delivering rough, raw strength and quick attacks that are meant to kill his enemy, Ky resorts to tactics which match Coatlicue's and Raina's. He will sever, break, twist and even hack away at his opponents. This style is rarely used and is oft referred to as "The point of no Return" which is in no form intended for the enemy but for him, as he sees that there is only one way to bring down the threat that is forcing him to trek the plains which he enjoys none. This style is primarily focused on eliminating the threat by all means necessary and as quickly as possible.
Act I: Sub Chapter
After the war ended, Ky was one of the happiest individuals alive. Raiko had chosen him to be with and even more so, she cooked, helped him out within the Shoppe and even taunted him with sexual banter--even though he was more nervous than aroused; he was a virgin after all. The two of them were often found together and also a third wheel, Aeneas was about them as well. Ky already knew that he and Raiko were of the same unit during the war so there was nothing to worry of and Aeneas was not the type to take another's woman.
As the weeks came and gone, Ky had decided to surprise Raiko with flowers, and expensive dinner (which if Raisa found out how much it costs, she would probably kill him) and lastly he wanted to watch the night sky since the stars were to shine brightly due to the summer heat. As night had fallen, he ventured down to Raiko's yet on his way, he saw several housewives minding their own and when they saw him, they each greeted him. In turn he gave the greeting of the day and also held a bit of a conversation with the group of women for a short time until he made an excuse which was immediately called out. He then told them of his plot and he was instantly wished to be their husband yet one woman, Miria, told him that he shouldn't expect to do much for Raiko since she is not one to stay with a single man. The other women grew silent which told him that this was their thoughts as well.
Even though he had protested and defended her honor, Miria told him that men speak of blood and gold. Women speak of other women and men. This is why they and other women held such a lowly attitude when the two of them were together. With that said, Ky had left. He wanted nothing else to do with the conversation yet, before he was out of earshot he was told that Raiko was with Aeneas. Hearing that, he kept on even though Miria added the word "again." on to what she had said signifying that they were together a lot. They were war buddies. What would you expect?
As he came to Raiko's dwelling he knocked on the door, yet there was no answer. Instead, the door was open. Pushing it open slowly, he entered the home of his love only to hear her voice. He was unable to tell what was being said and thought if she had been with Aeneas, they were in mere conversation and for this to be her dwelling, she could have him anyway she so chose. Making his way upstairs and to her room he was about to walk into the room until he saw Raiko, stripped of her clothing and mounted on top of none other than Aeneas...his phallus was in her mouth and her vagina played about his. Staring for several seconds Ky ultimately turned away from them both and silently made his way down the steps. He walked slowly. It felt as if a needle was used to slit open his chest and then a wooden spoon was used to carve out his heart. Before he had left her dwelling he heard her moaning. He hesitated none and as he pushed the door open Ky dropped the flowers he had in his hand and left them be.
That next morning, Raisa had awoken to the smell of burning steel. Getting out her bed and dressing, she went down the steps to investigate. Rounding the corner of the counter and into the back, she saw that several pieces of scrap had been missing and at first she thought they had been robbed but instead, she realized that the door had been closed and locked from the inside. Ky was up early. Unlocking the door she went out into the back and saw Ky working away. With mallet in hand, Ky began to shape the piece he had been working on.
"...You almost shame me by being as prompt..."
He said nothing instead he continued to work. Before Raisa turned away she noticed that his long braid which she had witnessed him braiding on several occasions had been cut.
"Are you...feeling well?"
"..."
As silence resumed, Raisa turned and left him be. Ky was broken. The first woman he loved had betrayed him with a friend of his and he was warned about this yet, he refused to listen. He only saw the good in her and he was shown nothing but the choices of the unfaithful.
"...Does God truly believe that I deserve this?"
Ky was a devoted Christian and believed that God would test him under various conditions yet, betrayal of the heart was something which had forced him to question his faith. Additionally, Raisa proving several contradictions within the Bible itself also made him question his faith. Priests violated children, blessed men and absolved them of their sins as if they were God themselves. Even more damning, several of those same priests which blessed Ky with prayer, knew Raiko's mouth as well as her orifice while she had claimed she was "for Ky only" and as such, Ky had now lost his grip on faith and the ending result of this was that he simply let it go.
For the remainder of that year, Ky spoke little to none and focused on his own creations. He would forge his own armor. Re-define his sword. Re-define his revolvers and follow through with his design plots. Most importantly, he would never open himself to another again.
There were times when Meiga and Fazello had come to him to drag him out of the Shoppe but instead they were shot at. Raisa herself was placed on edge just by being around him though he showed no hostility towards her. Someone who was once fearful of a God now shoots at his friends when they try to drag him away from work. Not something to be at ease around. This behavior continued for the rest of the year and he avoided people, celebrations, birthdays, church events and other things as well. He simply was not himself.
His hair, he had cut to represent a weaker form of himself which he had dismissed. Several people had trouble recognizing him at first but his voice and face made things clear. Despite this change as well as the events which took place, Ky now has a true taste of what the world truly has to offer him.
Act: II
Girardot's Rebellion:
A year later, he was sent on a mission to capture former General Girardot. It was in this Intermission of peace and rebellion which Ky was promoted to Sergeant and this was on the General's behalf. Ky was re-assigned to the squadron Dawn and along with his new Commanding Officer Dawn, her second in command, Alexandria Rinslett, Trevor, Garret Mulls, Riese, and Vlad, they made their way fifty miles outside of Parousia to the east and they were ambushed. Vlad had betrayed them and without hesitation, Ky killed him with a single shot to his face. As the Rebels swarmed, he brought down twenty of their forces before he himself was subdued. Ky had acted the scapegoat for Riese to escape and send message of the squadron's fall.
With her, she brought news of the squadron's location as well as the enemy's current strength, as well as what to expect and what had befallen the squadron as well as how. Ky knew that Riese would be able to avoid being detected by the Rebel's and he knew that from Raisa. He was none nervous when she was around him, only wary of her skill.
After waking, chained to a wall by his wrists, Ky was stripped of his armor and his weapons. Aglaia was the one whom had been questioning him and when he chose not to answer or rather when he gave a smart-assed answer, she tortured him. Burns, lashes, and bruises made home to his body yet, he screamed none. He was already emotionally dead and with no emotion or life, how could he feel pain?
Days passed as he remained a prisoner and he could hear Dawn being lashed in a cell further down the corridor. He knew she would say nothing for she would rather die than dishonor her Emperor yet, she held a greater allegiance to her country. As time marched on, Ky was kept company by guards. Seeing them here, he knew that other units were growing too close for the Rebels comfort and they would more than likely use him as a bargaining chip to aid their escape. This also meant that Riese had made it back to the capital to inform the Emperor of their situation. Though, Riese knew not if they had been alive.
This man, Leshy, sat before him and continued to talk to him while Ky, himself, responded only rarely.
"...I mean come on, give it up, we know you're sad and putting on the facade because the little whore left you but be a man! You know women are only tools don't you?"
Ky was struck across his bloody face when he did not respond.
"You should answer when you're being spoken to."
At that moment, his lip quivered which did not go unnoticed.
"Oh? Is he finally being a man and telling us what we want to know?"
Leshy leaned in close to Ky's face as he said those words. Yet Ky simply spit the blood which had begun to fill his mouth in Leshy's face, forcing him to stumble backwards in shock.
"...and your mother...should have drowned you..."
Again Ky was struck across the face with enough force to slightly daze him. Ultimately, he had begun to grow accustomed to such treatment as this was barely any different than when he and Raisa were imprisoned within Parousia's dungeon.
All in all, this man, Ky forgot his name, but he had been beating Ky for days now simply for his amusement.
"What was it that Raiko had said again?"
Ky hated that name. Every time he heard her name he wanted to kill the person who had spoke it. As Leshy wiped his face, he smirked as Ky's visual appearance showed that by name alone, it would agitate him.
"Ah yes, she had asked us 'Did we want to see her wings flap?' that was the very first thing she had ever said to me directly after the savage gut the hag..."
The man laughed while Ky still hung his head. He stared at the pool of blood about the floor until his line of sight was interrupted again. He had felt his jaw crack this time, though he was still unresponsive. Blood poured freely from his mouth as if it were a stream.
"Alas, she is remembered. That marking of wings about her breasts when she danced about me was something of an actual bird but I do wonder, have you ever seen her breasts? I'm guessing not since Aeneas and the rest of us were tupping the wench which left you for him!"
As he laughed, the abuser to Ky's left wound up so that he could hit him again.
"Defensive positions!"
As the men immediately ran for the door, the abuser looked back to Ky and was shocked to see him staring at him. His eyes were lifeless and filled with hate. The abuser smirked and left the cell. Looking about the cell he saw where his armor and weapons had been. The only reason they had left them within the room was to use them to torture him whether it be physically or psychologically. It was not long before his cell door opened. He was not at all shocked to see a blood-stained Dawn limping towards him with a her sword and the guards key. After she unshackled him, she aided him in dressing in his armor as she had already been within hers.
"You sure you'll be alright?"
"..."
Dawn smirked as she saw the look in his eyes. He was set on killing them all. Before they could leave the cell, they both hid as two of the Rebels had returned. As they hid, one of the Rebels noticed that Ky was missing. As he opened the cell door, Ky used his dagger and stabbed him through his neck. Tearing the blade away and spilling his Adam's apple and chunks of his esophagus to the cold stone floor the other Rebel tried to run yet, he was impaled through the leg and as he looked up he saw the barrels of Kusanagi's revolver, Despair and to make matters worse, Despair was shoved into the Rebel's mouth.
"P-P-Plrearse d-d-drnt kirl-"
Ky shot him at point blank range and cared not if blood had splattered about his body. As he had also planned, if Gungnir were close, Raisa or Aliyah would know the sound of his revolver. Especially Raina since she stood afar as he tested the sights and piercing of his ammunition as well as the final production of Apathy and Despair.
Making their way down the hall, they hid when Rebels ran past them by concealing themselves behind object or inside of rooms and when they had made their way to the gates of the stronghold, Dawn and Ky were ambushed. Ten Rebels. Five of them were of Heavy Infantry and the other five were Light Infantry.
"Raiko stayed down about her knees for hours and loved it each and every moment!"
"Those wings of hers are pretty damn nice when they flap!"
"She even let me sodomize her with my own member...did you ever do anything like that? No? Ha! Figures!"
"She wouldn't dare be caught dead with such a pathetic, tasteless child! Let alone one that can't satisfy her!"
His mind had slowly lapsed into a pit of utter hatred. He loved her and she betrayed him; all because he did not want to rush sexual relations with her. As Leshy's taunts echoed in his mind, Ky's anger quickly took over. With the exception of Dawn, all else appeared to be Raiko in different clothing. Swarming, as if insects would a rotting carcass. His intent was now set and his eyes reflected this dark intention.
As the first Rebel charged him, Ky shot him three times. One in the right breast, again in the left, and the final shot was towards his genitals. The next had been castrated, and as he was stunned, screaming in agony, Ky decapitated two separate individuals and shot another in his testicles. After much bloodshed, and the fact that the rest were killed with extreme prejudice, the downed Rebel was the last one alive and as he looked to Ky, he was kicked onto his back. Looking up to him, Ky saw it had been Leshy. He drew his sword and slowly approached him.
"Ha...you still...can't and won't amount to anything...Dalkia...Grandall...and even Halteese know her mouth...and you've seen it not!"
Placing his greave covered foot upon his chest, Ky knelt down. His eyes, light brown and adored by several women, were lifeless and cold he blankly stared at Leshy as he continued to laugh and cough blood from his mouth. His laughter soon turned into screams as Ky's blade was slowly inserted into Leshy's anus. With each inch, Leshy screamed louder and louder until Ky thrust his sword too deep. The result was the blade shattered Leshy's diaphragm and slicing open his neck. Turning the blade on its side, Ky tore the blade from within him and sheathed it as he turned away to aid Dawn. She was injured. Not severely but enough.
Ky aided her so that they could both escape the burning prison which they were in and as they watched the abandoned complex burn to the ground, they came across Raina and Aliyah. Aliyah was overjoyed to see him yet she focused more on Dawn and her battered state. Raina acted as she always had, he noticed no difference in her attitude nor did he care.
The Special Tactics Squadron: Dawn
This Squadron is headed by the Commanding Officer Dawn whom in her Pride, named the Squadron after herself of course, this was only because the Callsign Phoenix had already been taken which annoyed her. The Squadron itself is highly trained to deal with adverse weather, enemies en mass, assassination, and espionage.


Dawn Larrieux
, is the Commander of this Squadron and it is with a level head and swift mind that she follows through and succeeds within her missions. She has not much a life outside of her duties, yet, she tries to act a civilian when she has the time to do so. Alexandria is a life-long friend who has trained and fought alongside
Dawn
for as long as she can remember. Sharing such a deep background with her commander also holding potention to lead her own unit, Alexandria is a fine asset to the squadron which
Dawn
will never trade for anyone else.


Trevor is a young knight who is a good friend of Archer. Although he may not be able to drink as much as the man, he is able to hold his own against him in a good fight. Trevor is a silent yet, easy going individual who places the lives of others before his. He was transferred to Dawn during the Dalkian Conflict after his unit was killed. He alone fought alongside Abelia even after she ordered him to retreat, he stayed and fought alongside her. His reputation is widely known and his devotion to others is well-placed. Vlad disliked the flow of his life. He risked his life for the sake of his country to only recieve little payment let alone gratitude. Gungnir and Exodus recieved the most attention due to that savage killing Aurelia and
Commander Surina Delgado
killing Roin. He had had enough. He would make them suffer for stealing what was rightfully his. The fame and the glory he truly deserved was what they stole and the price that Gungnir and Exodus would pay was their lives.


Riese was as silent as always. Rarely speaking unless she saw the need to do so. After she was transferred from Exodus to Dawn, she felt out of place. She had grown accustomed to
Surina
's lectures and Archer's joking. Yet, when Ky was transferred she thought it would be somewhat the same as it was a year ago. Though she was wrong. He had changed. Drastically. Yet with this change came his wisdom. Most of his childish beliefs had died and a more realistic Ky stood before her. Even more welcoming had been the fact that
Dawn
was accepting towards her given her record of disliking new faces. Riese felt a bit at ease as things slowly came full circle. Garret is loud, obnoxious, arrogant, rude, and lewd. Despite these drawbacks he is an excellent asset to Dawn and being Heavy Infantry, he can deal with most threats that
Dawn
or Alexandria could not. He challeneged Ky to a fight when he first saw him yet, Ky did not answer him. As he followed him, he continued to taunt him until finally Ky grew tired of Garret's mouth. The two fought. As the battle ensued, Ky fled yet, Garret gave chase only to fall into a trap. Lying in the bottom of a hole he looked to Ky with a mixture of hate but also joy. He never had the intention of running away, he merely even the battleground. It was then that Ky had earned a small amount of Garret's respect.
Weapons During the Rebellion
Vaga: His Dagger
Sedition: His thick, serrated Iai sword
Sub Weapons During the Rebellion
Apathy & Despair: Both are Minquelet Lock Revolvers of his own modification
Discipline as of the Rebellion
Kusanagi's style of combat has changed drastically. From evading his opponent and luring them so that he counters he is now more so built for the offensive. He fights as aggressively as Aliyah yet he uses the speed which Raina is capable of with her Nodachi. He rarely evades an attack and instead negates them opponent and attacks them or parries them and send then reeling with hand to hand combat before he shoots them to death.
Ky is no longer concerned about preserving life. In his emotionally damaged state and him relying on God and constant prayers go unanswered, he has allowed his emotions to take control of him in battle and he is susceptable to Blind Rage. The first time this occured was when he sadistically killed Leshy by sodomizing him with his blade, Sedition, and then dismembering his body just before he died.
He relies on his left hand for using his sword and his right hand for his ranged weapons. He feels as if there is no need to "go easy" on any one and instead, if they oppose him, he will kill them. Ky unfortunately can easily be taunted if one mentioned the failure that he is and that is why Raiko left him so that she could longer be held back by such a pathetic excuse of a man. This is an example of how he can be lured and saying things as such can cause him to fall into his Blind Rage.
Act: III
Kusanagi's Downfall
After the rise to power, via Priya ending Strife's rule, Ky immediately set off with Ren, his elder brother, and Raisa, who he now knows has an elder sibling named Raine. He knows not what Fazello has done and he cared not for the thought. He gazed at the bandaged which embraced his right thigh and grimaced. It was payback for shooting Fazello during Girardot's Rebellion. A mere wound he thought it as and nothing more. Though a wound cannot compare to the void within his body. Raina and possibly Ren could see it as well. Raiko did not only humiliate Ky by betraying him, she robbed him of his ability to care for others. Looking to Raina as she slept he watched her for a while as she slept. She seemed at peace. Even though she lay amongst the hay of this wagon with her blade beside her she seemed blissfully asleep. Oddly enough she was even snoring. He smirked let alone smiled none though. Instead he looked to the first few flakes of snow fall. It was only the first week of November and the snow had been falling? An rough winter he thought. It was not as cold as he thought either. He sat wearing his armor and although it had been damaged during Priya's Revolt he did not care. It was his armor and when he chose to fix it, he would do so.
After they arrived in Ostriensburg, Ren bid his leave and paid the man for the trip and the trip to where ever the two of them were going. Ren also joked about how Ky and Raina had so much in common from being so depressed and angsty that they would do well with one another. Raina gave him the finger, which Ren then asked if he could watch her use that finger. Without hesitation, she opened fire on him only for Ren to incinerate the rounds without even moving. Ren was an alchemist and a seasoned professional at that. As he bid his leave yet again, he wished Ky luck and as he embraced his "kid bro" he whispered to him that he should never set foot to the Silk Road Ruins. He has no chance of survival if he did and neither does Raina. Demon or not, she is not Raine and lacks the skills needed to survive there. He also told him that the killer of their parents had already been killed. When Kusanagi questioned him he had informed him that it was Keirkess whom had their parents killed. Yet, he carried his mother's name and sought to start a family after he completes one last task.
Unfortunately, that was the last he had saw of Ren. Weeks later, in Spain, he and Raina were staying with Temperance, who was better known as Brass. The duo had also run into the self proclaimed 'Lady Outlaw' whom had paralyzed Ky and stole the layout to his latest design for the common revolver. It was Fazello whom had retrieved the layout. As he recalled those events so long ago, it showed. Ky was annoyed yet, he was not hostile. As he had approached his older cousin he saw the necklace which was draped about her neck and he had also witnessed the outlaw, known as Goldback, placing it around her neck. Before either of them had noticed Ky, they had kissed. This told Ky that the two females were either more than friends or it was of some manner which he knew not of. They had come to Spain to see his younger cousin. She was just as Ky, a blade and gunsmith of multiple fashions for craft, though with his new invention and improvements, she could not compare to his designs. It was also Brass who delivered the news of Ren's death. Just when Ky had slowly begun to rebuild himself, he was yet, again shattered. Upon demanding who killed him let alone how, Brass refused to tell of what had occured. Raina then tried to get information out of her and with Raina asking, she told her. Ouroboros is Ren's killer. Though, she is no mere human, she is a beast and a master aclhemist who is rumored to even control the dead for her own cause.
With this known, Ky sets out with little preparation in order to kill this Ouroboros. What he does not know will nearly cost him his life.
As he travelled from Spain to the remains of Dalkia, he gains little information. A month has passed since he had left Brass and Raina and it shows that he wants his brother avenged. He has paid for information and has even evaded Parousian officials. From tavern to tavern he looked for answers. It was one night that he found a solid lead. A woman, scantily dressed, had pointed him in the direction of the one whom knew of such information. After paying the woman she wanted not his gold, this brought about another assumption yet, she simply told hin to seek the half-breed of black robes. In doing such it took him not long at all. The man gave not his name yet after being pestered for nearly two days he pointed Ky in the direction he needed to go. Heading out of the town he was in, he came across the woman once more and she merely wished him luck. Ignoring her silent implore, he set out into his destination. It took a day's travel to reach the forest which he had been told was the halfway mark of his true destination and his stomach howled for food for he has yet to eat for a week and has already began to lose weight. He cared not for sustinance--he wanted Ouroboros dead. This alchemist would not live long after they met Kusanagi. Setting foot in this Unknown Forest, he could see the moon shining brightly. As he trekked on it felt as if he was being watched. Continuing on he eventually came to a river and it was at that river when he span around and drew Apathy and Despair in an X pattern and he also had been aiming in this pattern.
He knew not what was occuring yet, he knew that he was being watched and also followed by not just one individual but several.
"Impressive it is for such senses," A feminine voice began. "Especially for a human."
Looking to the trees he could see a female. She was dressed in revealing armor and was also voluptuous in shape. As she hopped from limb to the next lower limb, she eventually made it to the ground.
"Much hatred you bear." Kusanagi said nothing as he kept his eyes on the female. "Isai, I am, and for one to be as you are you know much yes?" Again, he said nothing. Though as she took a retrating step away from him, he leapt backwards in a flip and as he landed on his feet, he saw yet another female. She was dressed in white cloth and had bandages about her wrists and calves. Her loincloth hid very little and left little to the imagination. Feathers were about her hair and as she looked to him, her eyes held an ominous glow. Looking to Isai, her eyes to held the same ardency within the darkness.
As the female in white took a step towards him, he instinctively fired at the ground just before her feet. It was her speed which enthralled him. She had leapt out of the way before the shot had even impacted the ground. Concentrating his aim he was forced to changed tactics and evade. Isai had come at him with blinding speed and only the reflection of the moon in her armor was his guide to her location. Leaping over her and flipping backwards over the female in white, he landed and hopped backwards to gain a bit more distance between them.
Reflecting on the woman whom had wished him luck he now cursed his luck. She knew full well what was going to happen and he was too driven to even focus on her words. Again, Isai charged him yet this time as he evaded her he changed his weapons. In his right hand he held Despair and in his left he held Vaga. Isai, realizing that she had been cut, wiped the blood from her thigh and studied it.
"How curious..." As she stared at her blood he was struck in between his armor and then tossed across the river and into the darkness about the other side of it. He was unlucky enough to be thrown directly into a tree and as he bounced off it he landed next to the river bank. Slowly getting to his feet, he felt as if his strength had been drained. In his hand had been Vaga yet Despair was dropped when he collided with the tree.
"He's certainly got the right stuff if he's up eh?" Isai said nothing to her comrade as she watched this stranger, this human, get to his feet yet with his lack of energy he immediately fell down to one knee and from there he blacked out.
Recovering in alarm he was forced back down due to his newfound pain. Calming himself, he observed his surroundings and saw that he was in a small hut of some sort. Looking around, he saw serveral herbs lined on the table which was next to the unusually comfortable bed he had been on. He felt anxious. He felt nervous. Yet most of all, he felt weak. Raina would have killed both her attackers yet he could only laying a stratch on only one of them.
As he mentally cursed his weakness, a male walked in and immediately Kusanagi's attention shifted to him. He wore a light vest and leggings. He was also barefoot. He was dark in complexion and had the same lightly colored eyes as Isai and the other female.
"Are you still in pain?" Kusanagi said nothing. "I know this may be strange for you yet it is also strange for us to have a Hunter track us as you have." As a quizzical looked set upon Kusanagi's face this was all the male had needed. "So you are not a Hunter then? Well, this explains so much yet so little." With that, he left.
"A Hunter... the Hell would I be doing here if I were hunting..." He grumbling. "...I could have stayed in Parousia if I were to hunt for food..." After this was said he heard movement from outside the hut. It had come from his left, which was on the other side of the wall. Someone was listening in and with what he had said they had information on him now. Though it seemed odd he did not care at the moment. He was still exhausted from the lack of food and with a lack of food, there was the lack of energy and eventually he fell asleep.
Kusanagi awoke to the smell of cooked meat. As he looked about the hut, he saw candles were lit and as he took notice to his body, his armor, mask, greaves, and gauntlets were removed. He took no notice of this earlier yet as he continued to look to his bare feet, he noticed Isai standing by his side. Up close, she was beautiful. Dark skin, flowing dark hair, and thin lips. Her eyes were a pallor blue. Kusanagi wondered if all the people about this forest--assuming he had still been in the forest--had eyes such as this.
"Are you feeling well?" As he attempted to sit up he recalled what had occured last time and decided against it.
"At ease and uneasy."
"A trouncing it is you took though, it be impressive of your endurance." He looked at her without saying a word. "Would you care to eat?" Looking at the meat which he had been handed on a well craft wooden plate he nodded only once.
Isai fed him. As he had an issue of pride with this he had not an option to complain. It was merely uncomfortable for him to be fed by someone. Perhaps Raina's attitude had indeed rubbed off on him. After the meal was finished she aided him in rolling onto his stomach and this was done upon request.
"These herbs will aid recovery." More like burn. As she applied the mixture of herbs upon his back the burning sensation intensified yet, he did not scream. When she had finished, she had informed him. Isai had also told him not to turn onto his back which he did not.
That night she stayed in the hut with him. Watching him as he slept. As dawn approached he had arisen from his slumber and in fact sat upon his knees while stretching.
"Recovered you have?" Instantly he looked at her and recalled her aquaintance.
"...mostly..." He muttered. "Did you stay the night?"
"To ensure you rolled not on your back. I must ask, why you have come?" He looked at her after he adjusted his posture and sat upon the bed.
"Passing through into the next town."
"Town?" She repeated. "A town be not beyond here...only water." His alarm was well placed. It meant that he had been lied to. "Directions are not wise to take from strangers..."
"Kusanagi." As she heard that name her face stiffened. "I take it you know me?"
"Not you...why..." He looked at her with curiosity. "...why have you come here?" When he said nothing Isai asked yet again. "Brother of Kisaragi, why have you come here?" Her tone had alerted the same male from before to enter yet when he did Kusanagi saw him. His teeth protruding from his mouth and his hands bearing clawed appendages. Staring at him, Isai turned her head and told him it was nothing to worry of. It was before his eyes the teeth and claws dimished and now were out of sight. Leaving, Isai turned back to Kusanagi whom stared at the empty doorway.
It made sense why he asked if Ky was a Hunter now.
"I apologize for his rudeness." Isai had bowed her head as she said this yet Ky said nothing. He felt even more insecure and he also knew that there was not a way for him to survive against them. As he stammered over his obvious question, Isai told him. "Wolves we be." He wanted to laugh but with what he had just seen, it was hard to even falsify his laughter. "Refuge we've taken amongst this forest here for centuries and you are the first human to venture forth into our territory."
As she continued to explain, she walked him to the doorless doorway and pointed out to the small pond just before the hut. He stared in awe. Wolves larger than any horse he had seen were fighting each other yet, taking in their conduct, they had been playing. Slightly stumbling as he took a step backward, he made distance from Isai.
She asked what had been wrong yet, she realized the nature of her question. It was again that she had apologized. Kusanagi himself had merely sat upon the bed with his head in his palms.
"Be it much to take in yes, but, your kind wage war for no true purpose but to dominate the other and for you to be Kisaragi's brother you know war well." He said nothing. "You who think this be much have seen blood spilled for a cause you believed not in yet you question what you see? Your former ruler should be much for you to gaze upon."
She sounded as if she had been offended. Though as he tried to wrap his mind around it, it felt the gargantuan of a task. At that point he told her that she has a point but seeing something which comes from nightmares or myths which are to scare numerous others make it not easy to deal with such things. This Isai understood though she had not uncrossed her arms.
"I guess...it's my turn to apologize?" Looking him up and then down she told him not to.
From that point on, he spent the next few weeks regaining his strength and learning more of the people, the Werewolves of this Unknown Forest. Kusanagi was mainly in the company of Isai from dawn and until dusk. Oddly, he felt at peace when he was around the lot of them. Naturally at first, he along with others would fear them and possibly take arms out of fright but he knew not to do that, especially if the male came to her seeing if anything was wrong. With a gesture as such and thinking of Priya, he would guess Isai to led her Wolves just as Priya led her people.
By this time, it was near the end of November when he had left the Forest and with him, was Kissa. Kissa had been one of Isai's personal guards and also the female which had tossed Kusanagi from one side of the river to the next.
As they travelled, he got to know the Wolf well. She was a practitioner of White Alchemy while her counterpart, Tala, was one whom used Black Alchemy--more common known and non-believable as Black Magic--and a small amount of this she taught Kusanagi. Though, he needed a Seal. This process was not only painful, but it was permanent. He was told that he would need a certain tablet from the Maze of the Dead.
"That sounds oh, so not threatening."
Kissa smirked at his obvious misplace of faith and under-exaggerated joy. The days passed uneventful yet the nights were annoying. Kissa was sent with Kusanagi to ensure his safety, yet as night fell, Kissa slept and when she slept she never kept her feet or her hands to herself. He often awoke with Kissa either breathing down or licking his neck and with her snoring, it was nearly impossible to sleep around her. Even more to this, there had been a few nights where Kissa had attempted to get a rise out of him via lust--this failed. Horrifically.
After arriving at the destination before schedule, she asked him if he was ready and he said nothing. Instead, Kusanagi entered the ancient royal home. Kissa led the way for the most part and every few minutes she had accused Kusanagi of ogling her exposed buttocks. Although he was never looking towards her features he was more interested in the crescent which had been about both of them and looking to her clothing, one could see a crescent at each of her shoulder blades. He pointed out why and as he explained, she explained.
"Alchemy has a funny way or marking you. With that tablet or, The Wheel of Fortune, my own name for it, it somehow knows what you are or whatever the Hell..." With a wave of her hand she dismissed the current thought. "Point is, it'll brand you where ever but it'll hurt like Hell." When Kusanagi questioned what kind of pain Kissa continued to walk as she told him. "It's up to the Wheel." Which sounded ill-promising and not pleasurable whatsoever.
After hours of searching, the two of them had reached the Tablet. As Ksanagi approached it he did not notice Kissa tense. Taking it within his hands he felt an odd surge ascend his right arm and as this happened, Kissa was thrown into the wall just beside him and as he turned around, he saw another female. Her hair was short and she had marking about her face and her chest. She wore little but more than Kissa and what she wore was armored. Looking to her as Kissa got to her feet she growled.
"Malice..." With her tone in utter hatred, she charged the female. Yet this, Malice, hurled an object which exploded and sent Kissa through the wall behind Kusanagi. As he did what he could to protect the Tablet, he saw Malice approaching him yet she then ceased her movement.
"A human?" She muttered. "To think the Wolves would ally themselves with such pitiful creatures." Standing with the Tablet still in hand, he looked at her face, more importantly her eyes and they were an ardent green. Kusanagi was in shock as he knew what she had been. Malice was a Lycanthrope and with her eyes as brilliantly ardent and pallor as hers, she was not to be taken lightly and with Isai's personal guard, Kissa, somewhere behind him, Kusanagi was practically defenseless.
Storing the Tablet in his carrying case, he drew his dagger Vaga and took slow retreating steps.
"Oh? So you know what it is that I am?" She advanced upon him as he retreated. "Then tell me human, what is it you seek?" This was asked yet he did not answer, instead he hopped through the breech of wall which Kissa was thrown through and continued to move. "Power?" Her voice echoed. "Fame? Glory?" Reaching the Werewolf he quickly assisted her in rising yet, she was barely conscious. "A woman perhaps?" Shouldering the Wolf, he progressed deeper into the Maze only to be ambushed.
Malice slammed her palm into his chest which sent him flying and Kissa to merely fall to the cold, gilded floor. Kusanagi on the other hand slammed into the gilded walls and his armor did little to protect him. His left pauldron had shattered from the impact and as a worse result; shreds of his flesh had been torn and peeled as the pauldron remains were pulled from him.
The pain was excrutiating and Malice was mere feet from him. Getting to his feet, he feinted a stab and as quick as he could, he got to her side only to be struck yet again. This time, down a corridor and into another room. Slowly and painfully getting to one knee, he was then lifted and with her one arm holding him, he used his free hand and stabbed the Lycanthrope several times in her arm yet she stared at him as if she were bored.
The moments to follow this were of pure agony. With his dagger, he attempted to fight her yet, her magic was too great for Kusanagi to withstand. Even his trump card, Apathy, was cleanly cut in half making the destroyed revolver useless. She even had an imbued scythe with a dark purple gleam to it and this is what not only tore through his mail, it had also been used as a battering tool which left welps across his exposed flesh. Next had been his calves which were slashed with her scythe and after his calves were slashed he collapsed.
He tried to move yet with the loss of blood he was only able to move his arms and his hands. With her foot upon his bare chest, she looked down to him. He was covered in blood. His blood. It poured from his nose. It dripped from his ears. It gushed from his mouth with each deep breath he took. Malice knew that he had at best, the hour before he died and with that hour and his warm blood, she had exactly what she wanted.
The Lycanthrope straddled him and even as he attempted to move her she forced his arms down with ease. Kusanagi's jodpurhs were ripped open, and as he could feel, his phallus was in one of her hands. She massaged it almost lovingly and with the other hand she played with his exposed genitals. As his erection swelled, she leaned over his face and asked him if he wanted to live or if he wanted to die.
His vision had begun to blur and as it blurred he thought of Raina. If she were here she would do all she could to keep him alive. She was more the big sister to him than anything. After her had been Aliyah whom had confessed to him of her love but he rejected her due to his own emotional instability. As his mind wandered, he did his best to ignore her tongue running along his neck and to his chin.
"I-I..."
"Yes?" She asked in lullaby form.
"I'm already...dead..." Caressing the area which she had licked seconds ago, Malice tilted her head slowly and blinked. Leaning in, before anything else was done, Malice opening her mouth and bore her fangs. From there she drew blood, muscle, and flesh from his exposed shoulder--infecting him while she fed upon him.
He wanted to scream. He wanted to call Kissa to save him. Hell, he would even call Raiko if he could. Yet, there was nothing. As his body tensed, it surged with pain. As she continued to drain him, she had kept a hand about his phallus, stroking it within her hand the entire time she had been toying with it. Applying pressure and massaging it affectionately; however, a tense shock sent the floor into complete disarray. Several areas had begun to collapse and with little time to react her head rose and as she looked back another crack had shifted the balance of the floor they were on. Cursing, she leapt from the floor and to higher ground while Kusanagi merely fell into the darkness.
He remembered little. An azure light, water, pale blue stone flooring and walls. He also recalls a woman of red hair and sunkissed flesh. He cannot say what she had done to him yet, at the moment he appeared to be alone. Propping himself up upon a knee, he could see the same azure flame that he vaguely remembers. He was also surrounded by water and upon the walls were decorations of pure gold it seemed to be. Looking over his body, he saw that his wounds were not as ghastly as he had recalled. Looking down he still saw that his jodpurhs were torn yet, that was not important.
He was alive.
As he rose onto his own feet, he was barely able to stand and when he did he immediately fell to the cold and moist tile face first. Bleeding from his mouth, he again attempted to rise, yet before that, he slowly crawled to a nearby wall. Using the wall as support, he slowly began to move forward.
He felt drained. Weak. Defensless. Yet more than anything, he felt violated and insufficient. He compared himself to others and used that as a way to strive for his goals and to even survive. Yet,now, he was alone. Beaten, battered, exposed, and weak. Halting and slumping down unto one knee, he took time to look over his body. His greaves were intact albiet severely damaged. His scaled mailed was damaged and his upper chest armor was not present. His right shoulder and arm had been exposed and he had noticed faint markings about his right arm. After examining these markings he was sure that the tablet had something to do with it. Even though it was a logical guess, he was unsure of what to make of them yet he could not worry of that not. He checked for his carrying case yet it was gone. So was Vaga and so was Apathy. He recalled the latter being cut cleanly in half.
All in all, this is what he knew:
His body still ached. His body still burned. He felt weak and he had little strength. As he watched the water calmly sway to and fro, he pushed himself from his kneeling position and up onto both his feet once more. He looked to his hands and held them before his face. Kusanagi was unsure of what had occured yet, he had slowly begun to accept it. Looking upwards he knew the first thing he needed to do...
...and that was to find a way out of where ever he was.
Trivia as of Act: I, The Mantis War
Kusanagi Ky

Kusanagi within Gungnir
Birthplace
Hokkaido, Japan
Birthdate
September 18th, 1587
Age
18 during The Mantis War
Gender
Male
Height
5 feet and 7 inches (5'7)
Weight
132 lbs
Weapon
Iai Sword

Dagger Pistol (Later opted for a Revolver)

Weapon name
Forge

Pistol (Unnamed) Revolver (Unnamed)

Fighting style
Ryukyuan Iaido
Family
His father and mother were killed by Bandits.

His older brother, Ren.

His aunt, Ai

His older cousin, Temperance

His uncle, Antonio

Alignment
Grandallian
Was imprisoned in Parousia's dungeon after fighting alongside Raisa for the murder of three citizens whom were thieves attempting to rob a man and his wife.
Joined Raisa in her plot to reduce their penance within Parousia by joining the military despite his doubts and fears.
Completed his training only to be forced to live with Raisa and also by chance, serve within the same paradigm as her while having superiority over her.
Left Japan to seek out his elder brother Ren.
Ky is rather shy and even considered timid.
His surname, Kusanagi, is the same as the legendary sword, The Godslayer. Which bothers him due to his Christian beliefs, which conflict with his Japanese heritage and what his beliefs should be.
Ky is often looked down on due to his easy going personality. In addition to this, he has no experience with women due to his introverted personality. He also rules out the possibility of ever being a father let alone being married.
Ky is the second in command of the military paradigm Gungnir, which serves as a unit of the Parousian Army.
Despite having his own weapon, or rather his personal firearm, it is opted out due to its inferiority and is replaced by one of Raisa's prototype revolvers. He personally dislikes the choice yet he accepts it only when Raisa uses the same pistol in the prototype she gives him.
Ky is the youngest male member of Gungnir.
Unfortunately, Ky is oft unsure of himself and the decisions he makes and constantly worries if he is doing the right thing or if he would simply fail and proves to everyone that their assumptions as well as hopes are correct and that he is just as worthless and useless as they had predicted.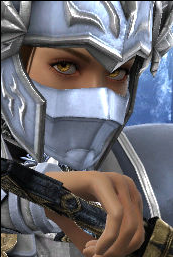 Is friends with
Raisa
although she treats him as a child more than a friend. Ultimately, she is doing what she can to aid Ky in maturing so that he will not become someone's doormat. Aside from this they fought alongside one another and he even saved her life (she swears that he did no such thing) and together they are now paired to redeem themselves due to their crimes of murder.
Aliyah
is one of his best friends after she joins Gungnir and after the war she does her best to see him smile. Little does Ky know, Aliyah has the smallest if not cutest of an infatuation for him. Her life was saved by him when they first met. Ky had shot and killed a Mallettan soldier and shot at the other whom had fled. As he helped her to her feet, the two spoke and it is from Aliyah that he and the rest of the Grandallian Forces learned of Maletta and Dalkia's plot.
Priya

is his Commanding Officer and a mother-like figure to him. She treats Ky with care and respect and is also the one whom headed Ky to be second in command. She believes that due to his cautious nature, he will be very capable in aiding her to keep her paradigm calm and focused without causing panic amongst the paradigm.
Surina
despises him and hates him for even being capable of drawing breath and is cold towards him, yet she is not hostile towards him in most cases. She leads the squadron Exodus and does so rather seriously. Surina is a much more stern individual than her younger sister Priya.

Archer is a knight whom had completed basic with Ky. Known for his armor and his skill, Archer is a friend of Ky's whom he can rely on not only on the field but in every day life as well. When dealing with shipments normally Archer can tell the make of several weapons and armor. He watches after Ky as if he were his own. Meiga is a regular at the Shoppe which he helps run and normally has modifications done to his pistol by Ky and he also works on Meiga's katana. Though outside of his payments Ky values his friendship as well as his honesty.

Raiko

is a distant acquaintance who normally makes advances upon him when she is intoxicated, however; he develops a slow relationship with Raiko (the younger and promiscuous sister of Raisa) after she advances upon him through what he thinks is raw emotion. He later hears of how Raiko has "seen the world" as he refrains from calling her a "whore" as Raisa so easily deems her though, he chooses not to believe them. Noemi is a fellow church goer whom has stronger ties to God than Ky does. Often when he wants and needs to work, she pesters him to offer praise within the church of Parousia. She is also the lead singer within the city's choir and despite claiming to not be prideful, she does boast of her talents and often condemns others for not wanting to praise the Lord when they've free time to do so.

Nicholas Fazello

is a good friend of Ky's and normally is the first to test his works whether it be blade, pistol, or harquebus. After the war has ended, he spent most of his time working side-by-side with Ky and Raisa on most of their projects. To Ky, he is viewed as an elder brother as they both kept each other alive during the war and were both nearly killed by Kierkess. Coatlicue follows Ky as if she were his shadow if Raisa is nowhere to be found. Despite her being of another country and unable to speak anyone's language, Ky ensures that Coatlicue does not get into any trouble--or kill any of the livestock which belong to others.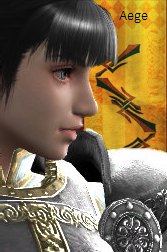 As he traveled through Dalkia, he was met with ease as well as friendly faces no matter his heratige (Japanese). Progressing through the shopping district, he accidentally ran into a young woman whom was carrying a rather large sword along with food she had just bought. After her food was wasted, he replaced her lost sustenence buy paying for it and after a brief conversation, she introduced herself as Aege, a soldier of the Dalkian Military and more importantly, a member of the elite squadron, The Klessirepemdo. The two got along just fine and he was even invited to her home which was house to only one; being Aege herself. She offered her home to him for the next three days so that he could search about for trade as well as parts. Additionally, along these three days, the two visited a forge, and also the Dalkian Castle, however; he was not permitted to enter due to his un-affiliation with Dalkia. He explained a process which he used and also gave his critique of what he thought of her weapon, Sky Splitter. Her weapon was of a high grade and heavy as one would imagine. It was made from pure gold--only Dalkia would do such--though as his time grew long, he left Dalkia behind with Aege's blessing of luck. Neither of them knew they would have to face each other later as Dalkia declared war on Grandall...
Trivia as of Act: II, Girardot's Rebellion
Ky

Full Name
Kusanagi Ky
Birthplace
Hokkaido, Japan
Birthdate
1587, September 18th
Age as of Act: II
19 years of Age
Gender
Male
Height
Five feet and Eight inches (5' 8")
Weight
168.3 lbs (76.5 kg)
Hair Color
Dark Brown
Eye Color
Light Brown
Blood type
O Positive
Main Weapon
Broadsword (Japanese Sword)
Firearms
5-chambered Miniquelet lock revolvers x2
Sword's Name
Sedition
Firearm's Names
Apathy & Despair
Sub Weapon
Krieg Messner (A German war dagger which Ky was given. A gift from Gallagher.)
Living Family Members
Kisaragi Ren; his elder brother.
Deceased Family Members
His mother bled to death from the wounds she received after being attacked by bandits.

His father was beheaded by the same bandits which attacked his mother.

Living Relatives
Aunt: Rivera Ai

Elder Cousin: Temperance

Alignment as of Act: II
Grandallian until he is attacked by Strife's personal knight, Alastor. He then joins Arthias since he knows that he is not meant to live after Arthias is killed.

Is taller than Meiga, who comments on Ky being rather tall for being Japanese.
Has been promoted to Sergeant.
Only answers to his surname instead of his first unless Raisa is the one who speaks it. Kusanagi took Aliyah's advice of branching out and simply living for himself in a negative light. This negative light has led him to make several changes both drastic and menial.
Remodeled and reforged his pistol as well as replicated its new design. The result is that he now has two revolvers, just as Raisa does. These revolvers are of the Miniquelet make and are named Apathy and Despair; a mixture of what has turned him into who he now is.
He was assigned to the Special Tactics Squadron: Dawn, however; as Dawn progressed, they were ambushed by Rebellious Forces and when things began to fall under their wings, Vlad unveiled his true nature. Alexandria was mortally wounded and died due to his treachery.
Ky killed Vlad, the traitorous member of his new Squadron.
Was tortured for information for days until the joint effort of Gungnir, Relic, Valor, and Exodus led an attack against the Rebels. He also gave away to his position to them by firing Apathy into the open mouth of a Rebel soldier.
He lacks a majority of his previous persona and shows little to no interest in anything.
Has a carnal hatred for Raiko and has even been lured and baited into fits of rage simply by her name being mentioned. Ky hates everything about her.
Despite being reunited with Gungnir, he claims his new found place within Dawn and ignores several orders unless they are issued to him by his Commanding Officer, Dawn, herself.
Often lashes out towards criticism with a snarky comment which Riese remarks on his newly found sardonic nature.
Ky only associates with Dawn, Riese, Aliyah, and Raisa. He has grown distant to everyone else.
Failed to adhere to Raisa's first rule when it came to firearm combat. Instead of knowing who he was shooting, he did nothing more than fire blankly and as he learned of his mistake, he was stricken with guilt after shooting Fazello in the chest. This was a point when Ky began to slowly re-evaluate himself and take further care of what he was doing and how he had been acting towards others.


Is friends with Raisa yet, she hates this new individual she sees before her. Ever since Raiko abandoned him (as she and Fazello both knew, it would happen far sooner than later) he has slowly began to retreat into his own small shell and slowly he pushed everyone away Raisa was the exception while Aliyah was also pushed away, but not to the extent of everyone else. Raisa wanted him to learn the truth about Raiko for himself, despite the harm it could bring him. All in all, she believes this experience was good for him. Though she was wrong. His actions during the peace after Dalkia's fall have led him to become anti-social as well as increasingly violent. After training with her, Kusanagi has taken after Aliyah's tactics in combat and had even sparred against her in order to learn her style of combat. As this has been done, he had slowly slipped into an obsession to differentiate himself from the masses. Aliyah has witnessed the change just as most others and thinks it is nothing less than Raiko's doing. With her own infatuation rising, she finds Raiko in ill-taste. She has even had to restrain herself from killing her on a few occasions. Yet, despite this fact, she still remains at his side, though he be far more distant to her than he ever was before and is blissfully unaware to the affection she holds for him.

Dawn
is Ky's commanding officer during Girardot's Rebellion. She accepted having him within her Squad only due to Strife's direct order. Being who she is, she did not question such an order though she did wonder why he was being transferred from Gungnir to Dawn. He had tactics yes, those were always good but he had not the proper training to be placed within her Squad. This was obvious, however; meeting him in person was far different than she had heard. Dawn was under the impression that she would receive a kind-hearted if not kindred spirit, yet, this, Kusanagi was brash, hot-headed and easily prone to anger. She wanted to question this choice yet, she could do no such thing. True his talents had saved Alexandria in her time of need, yet ultimately, Alexandria had died from blood loss while Garret and Trevor were both killed by Rebel forces. Kusanagi's strength is what she admires and his determination and bravery and also things which she admires about him yet, she has little trust due to his random bursts of anger. Alexandria seconds the notions of her long-life friend Dawn and thinks well of him, yet she believes he can do without his anger. Alexandria and Dawn see the same side of every angle.
Priya has tried to reason with him, yet there is nothing she can do. It saddens her that the once kind and gentle individual which she has come to know has changed so drastically though she understand why while also understanding it none. Despite her ignorance to love, Priya knows that Raiko's betrayal was difficult for him to comprehend yet, she honestly understands it the least of everyone else. All she can do is try to ease his mind and heart while being trampled upon by his scathing comments. Surina now sees what has happened and realizes that they are one in the same in this case, with the exception that she had been married while Ky was not. Despite her efforts, he has slipped from the graces and now Surina believes that she has failed her one and only sister: for she could not convince Ky to return to Gungnir nor could she convince him to simply spend time with her and hear out her plea to reconcile the wrong which was done to him. Though Surina knows that there is no reconciling one whom betrays the heart.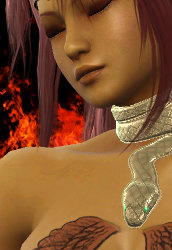 Raiko has betrayed Kusanagi and cares just as she does the risk of becoming pregnant--none. She had never made any true commitment to him nor has she claimed that she loved. She had not even said this once. In either case, she goes about her usual lewd business and lies down with whom she doth lie with. The bartender, the inn keep, whoever she thinks of. Ky has a black hatred for the woman at this point and has developed an emotional instability due to her ways.
Noémi
still has retained her monicker of gospel and often keeps herself preoccupied with the church. As things unfold and the squadron Dawn is secured, she worries of Ky's behavioral enhancement. Even more so, she fears Raiko sinking her teeth back into him as she has done in the past. Ultimately she wonders if she, herself, has a infatuation for him, however, that would be unjust and unfit. He be not of this land and he be not of her people, yet, if she were to do so, she believes she will forsake her Lord.

Archer shares Ky's dislike for Raiko, however, he cannot be outright hateful of her as Ky has been. He even places Raisa to shame with his frozen shoulders. As time has passed, Gallagher has kept up his training regiment and has also sparred with his commanding officer Surina a few times. He wonders if Ky has gone off the deep end and fears that he is unable to do anything about it. He ultimately fears that Ky will push everyone he has come to know as well as have known out and away from his life. Riese acknowledges the change within her superior (Ky is a Sergeant while Riese is still a Specialist), though she is borderline indifferent and borderline concerned about him. She too wonders if the change within that once so timid the individual hath evolved into a hateful and even tyrannical individual. As she speaks with him, she realizes the change and the underlying hostility within the words he speaks. It is often she wonders if he will succumb to the corruption within his mind of if he will return to the shy and knowledgeable youth she once knew him as.
Trivia as of Act: II's Sub Chapter
Ky
Full Name
Kusanagi Ky
Birthplace
Hokkaido, Japan
Birthdate
1587, September 18th
Age
19 years of Age
Gender
Male
Height
Five feet and Eight inches (5' 8")
Weight
170 lbs (77.5 kg)
Hair Color
Dark Brown
Eye Color
Light Brown
Blood type
O Positive
Main Weapon
Tachi (Japanese Sword)
Sub Weapon
Krieg Messner (A German war dagger which Ky was given. A gift from Gallagher.)
Firearms
5-chambered wheel-lock revolvers x2
Sword's Name
After reworking his blade, he has given it the name Sedition.
Firearm's Names
Apathy and Despair
Sub Weapon's Name
Vaga
Deceased Family Members
Kisaragi Akiko: his mother bled to death from the wounds she received after being attacked by bandits.
Kusanagi Kojiro: his father was beheaded by the same bandits which attacked his mother.
Kisaragi Ren: his elder brother (Was killed by Ouroboros.)
Living Relatives
Aunt: Rivera Ai
Uncle: Bartholomew Rivera
Elder Cousin: Temperance
Alignment as of Sub Chapter: II
Neutral (lest anything revolves around Ren's death.)
Witnessed the innate strength of the Malfested soldiers which fought in defense for Strife Astlar.
Initially chose not to fight alongside Priya as she waged her Revolt against Parousia.
Instead of parting ways with Raisa, Kusanagi chose to secretly provide the rebelling forces with weaponry and then opting out of the country altogether.
Displays and speaks of his innate thoughts to Raisa and Raisa alone. He does this simply because he feels as if she is the only one who truly understands him as well as the only one he truly trusts. This is because Raisa has openly stated that she trusts Kusanagi (Ky) with her life.
Crafted Priya's new weapon. A modification and replica to her father's/Surina's weapon, the Bladed Lance.
Is on speaking terms with Surina after much of their history of her loathing his very existence. Not only that, but she has a growing trust with him despite the coldness and detatched nature which he radiates and oft expresses to those around him.
Returned to aid Gungnir and Exodus after he was located and attacked by two of Strife's personal knights.


Chose to leave Parousia with his elder brother and as such,
Raisa
accompanied him since he spoke of his destination. Once they arrived in Spain, she would see just how their elder cousin,
Temperance
kept with her craft, yet, despite Kusanagi not seeing her since they were little, Ren has been in relatively constant contact with her. He knew why as well, yet he told Raisa that he did not wish to discuss the matter at that point and time. Reunited with his elder brother
Ren
and learns that he is an Alchemist. He further explains his situation and why he had never made contact let alone why he was thrown out of not only their home but also the home he and his former lover had shared. Ren also promises to teach him first hand what he knows due to Kusanagi's interest within the field of alchemy.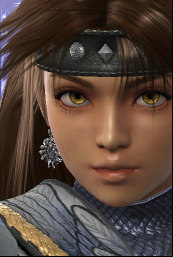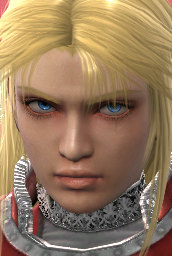 Was tracked by, and located by
Pfieffer
and during the night, she trekked about to secure her immediate area (shared with
Aliyah
) and ran into him. After her threats of death he taunted her until she attacked him. Kusanagi fought with not only ease, but hatred. For the years of verbal and emotional abuse she has put him through, he felt this bout was what she deserved and it added even more of a sting to her when she was bested in combat by him as well. As Pfieffer collapsed (knocked out) Aliyah stood her ground and took her stance. He did not want to face Aliyah whatsoever. He proved this by sheathing his weapons and turning away from her, preparing to leave, yet, Aliyah refused to be ignored. She in turn, taunted him with the very person he hated most and as she spoke
Raiko
's name, he twisted around and immediately rushed her. Their bout was long and even painful. He resurfaced from his rage halfway through the fight and held back--allowing Aliyah to nearly kill him, yet she hesitated which gave him the victory after he threw her to the ground and effectively disarmed her and then aimed his revolver, Despair, at her.
Has rejected Aliyah's affections though has made it clear that: "If you'd come before Raiko then..." He does not finish this sentence though Aliyah understands that he is not ready to open himself to anyone just yet. He is unaware that Aliyah has held her affections secret ever since Dalkia's Last Legs collapsed.
Ren was killed by Ouroboros and Kusanagi seeks her death.
Left Temperance and Raisa behind in Spain so that he could seek out information regarding his brother's death.

Met the Lycanthrope Agony and felt and odd sense of hatred swell within him as he spoke to her. Unknown to him, she had attempted to use her pheramones to sway his mindset into that of utter lust so that she could not only bed him but also kill him and devour him afterwards while still keeping under under the control of her pheramones so that he would not struggle yet, his conviction proved to be too great to alter let alone deter. Seeing this loss, she pointed him in the direction of the Werewolves for she knew whom he was if he had been asking such questions. Agony also wished him the best of luck in his ventures while he gave her no form of gratitude.

Upon entering the woods due south of where he met the unnamed woman (Agony), he felt as if he were being watched. He was then greeted by Isai, which acted as a diversion for Kissa to attack him. He evaded her by mere inches and where Isai attacked he evaded yet again, but also managed to slash her thigh. Isai complemented him on his strike yet Kissa quickly closed the distance between them and hurled him across the nearby river into a tree. After recovering, Kissa then complemented him on his stamina and also noted that 'a man should bear the same stamina while with his wife.' Isai disapproves of this comment yet, Kusanagi gave into fatigue and the lack of water, as well as food. In the end, he was defeated by Kissa's singular successful attack.
Trivia as of Act: III
Kusanagi
Real Name
Kusanagi Ky
Birthplace
Hokkaido, Japan
Birthdate
September 18th, 1587
Age
19
Gender
Male
Height
5 feet and 9 inches (5'9) (due to the changes in his body)
Weight
185 lbs (gained muscle mass due to the changes in his body)
Weapon
Blade of Steel, Claws, and Fangs

Himself

Weapon name
Blade: Tyrfing
Fighting style
Halteesean Iaido
Family
His father and mother were killed by Bandits.

His older brother, Ren, was killed by Ouroboros.

His elder cousin, Temperance

His aunt (whom he is unacquainted with), Ai

His uncle (whom he is unacquainted with), Antonio

Alignment
Neutral

Befriends Kissa and Isai despite the fact that they both could easily kill him. After he witnesses what a Werewolf is, he is bound (forced) into a pact with Kissa and Tala yet, he needed not to be placed under any pact as this. He saw children running about and playing. They were also Werewolves; forced into seclusion due to their unnatural talents.
Seeks to learn alchemy so that he can be on equal terms with Ouroboros.
Temporary travel companion of Kissa. though he dislikes it when she sleeps. Kissa clings to his body and cannot control her hands, mouth, body, or tongue. As a result of this, he sleeps while in full gear to eliminate any 'accidental' fondling from occurring.
Is separated from Kissa and engaged the Lycanthrope Malice in combat due to being cornered.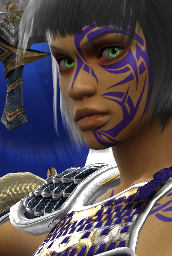 He is pathetically defeated by Malice and as she mounts his bloodied and crippled body, she stimulates his male organ with her hands while asking him if he: '...wants to live...or if he wants to die'. Despite wishing for death, he is licked from his exposed bloody chest to his neck and it is then that Malice tears into his flesh with her fangs for the sole intent and purpose of feeding on him, yet due to the battle with Kissa, the ground gives away and the three are separated.
After he comes to, he emerges in a labyrinth within Crete, which he is aided by his new founds senses to escape from all while the changes within his body begin to violently take shape.
His eyes are a mixture of a pale sky blue and a pallor earth green--revealing that he carries much more than the infection of a Lycanthrope in his blood.
Rescues Noel far too late and ultimately watches her die within his arms after her final request.
Is confronted by and fights Raine who does not recognize him (his aura) and believes him to be a Doppelganger created by the Lycanthropes to hunt down those of Parousia as well as her sisters. This is until Raisa intervenes. From this point, he travels with Raisa for a short time before they part ways.

Locates Aroha deep within the uninhabited north and convinces her to train him so that he can control the urges and changes within his body. She teaches him to harness the innate beast which he now contains (his infection) as well as how to use partial transformations. In addition to learning how to control his new abilities, (Hellish Abilities he deems them) Aroha also teaches him how to control his spiritual essence just as his brother, Ren learned. After this, she aids him in increasing his skill within Alchemy and even devotes time to aid in him a "crash course" of each and every thing she has taught him. After passing her trials, she gives him a small token of her appriatiation and implores him that: "They are meant not for you, yet their power is temporarily yours until their true Master is within trajectory."

Kusanagi, after completing his training with the warrior priestess Aroha, he ventures south and upon reaching civilization after a week of traveling alone, he boards a ship which is later sunken due to adverse weather. He was unable to detect any foulplay thus, he ruled it out as mother nature running her course. As he travels the land which he washes ashore upon, he enters a forest and unknowingly runs into Tyranny. He immediately notices that she is a Lycanthrope yet, he still approaches with caution despite him being half of her species.
After she pointed out that he is wanted and desired by Aneko, she then states that she wants to experiment on the New Born. After he refuses, she tries to charm him with sex, which fails. This leads into her own inferiority complex (to where she believes he has rejected her due to the fact that she is not as physically well-defined as Aneko or Kissa) taking hold of her mind and Tyranny lashes out at Kusanagi with violence until he renders her unconscious.

After tracking and isolating Heresy, they combat one another yet, she gives him fair warning that she intends not to kill him thus showing that she bears no ill-will towards him while also revealing the fact that she finds something amiss with her own brethren.
Is barely defeated by Heresy and after his defeat, she pins him to the ground and mounts him. After complimenting his strength she warns him of the dangers of seeking Ouroboros and eludes to the fact that her 'experiments' are what is causing anarchy amongst her brethren. She also refuses to ignore the fact that no matter how narrow the margin was, she still won. After caressing his chest for a few seconds and then slowly grinds against his organ before rising and turning her back to him. Her partings words were: 'You should be ashamed that I'm not the one who turned you.' He ponders of asking why yet she continues: 'I'm only intimate with those I turn.' With that said, she vanishes amongst the sand leaving him where he lay.
Crosses paths with Agony for the second time and she instantly recognizes him while he barely remembers her. It is after her pheromones are released that he instantly remembers her. Battles Agony and is victorious in combat against her. Though unlike Heresy, Agony attempts to kill him which leaves him no choice but to kill her in self-defense.
After fighting his way through the Silk Roads, he enters the Lycanthropes Haven only to be relentlessly attacked time and time again by lesser Lycanthropes whom he easily overpowers.
Kusanagi is confronted by Venom, and is ultimately forced into a fight with her. Despite her low rank, she is omnipotent in close-quarters combat and he personally finds her more a threat than Agony and Tyranny but less than Heresy, who could have killed him but chose not to.

Eviscerates Venom who in her last breaths curses those who refused to defend their kind while he informs her that he sought not their queen, but Ouroboros. He then explains that he was once a human less than six months ago and that Tempest, his elder brother, was killed by Ouroboros. He wants no one else to suffer with the exception of her. Venom dies cursing his chivalrous nature and exclaims that 'chivalry is long since dead!' Venturing to the deepest sect of the Ruins, he encounters the monstrosity known as Ouroboros. She appeared to be crossed with several species as well as being true to her name and bearing live snakes upon her very body.
Ky is only able to avenge his brother's death with the aid of The Highwayman, whom he once shot in the chest when he was human.
Returns to Parousia to defend those whom he cherishes most.
Kusanagi's Gallery of Act: I
Kusanagi's Gallery of Act: II
Kusanagi's Gallery of the Second Sub Chapter
Kusanagi's Gallery of Act: III
Links