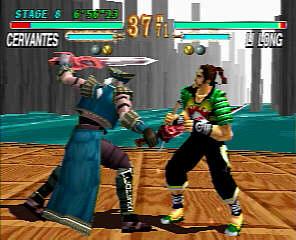 This page describes Li Long's Battle Style in each of the games in which he appeared.
Li Long has lighting fast moves utilizing a nunchaku (or a three-section staff in the Korean, U.K., and Eastern European versions). His moveset would also be the basis for Maxi's in Soulcalibur.
This style is an upgrade to Li Long's style in Soul Blade, including his move set. He has a second pair of nunchaku which he uses for major combos and moves. The majority of his major moves have to be done in Soul Charge, which, consequently, requires constant execution.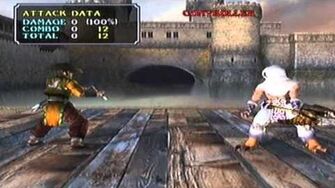 He appears as an NPC using Maxi's style in Quick Match mode.
He appears as an NPC in Quick Battle Mode using Maxi's style.
Ad blocker interference detected!
Wikia is a free-to-use site that makes money from advertising. We have a modified experience for viewers using ad blockers

Wikia is not accessible if you've made further modifications. Remove the custom ad blocker rule(s) and the page will load as expected.